Encroachments and Trash Mar a Spiritual Journey of Vrindavan Parikrama
Reckless driving, concretization, encroachments, garbage menace have made the experience worse for the devotees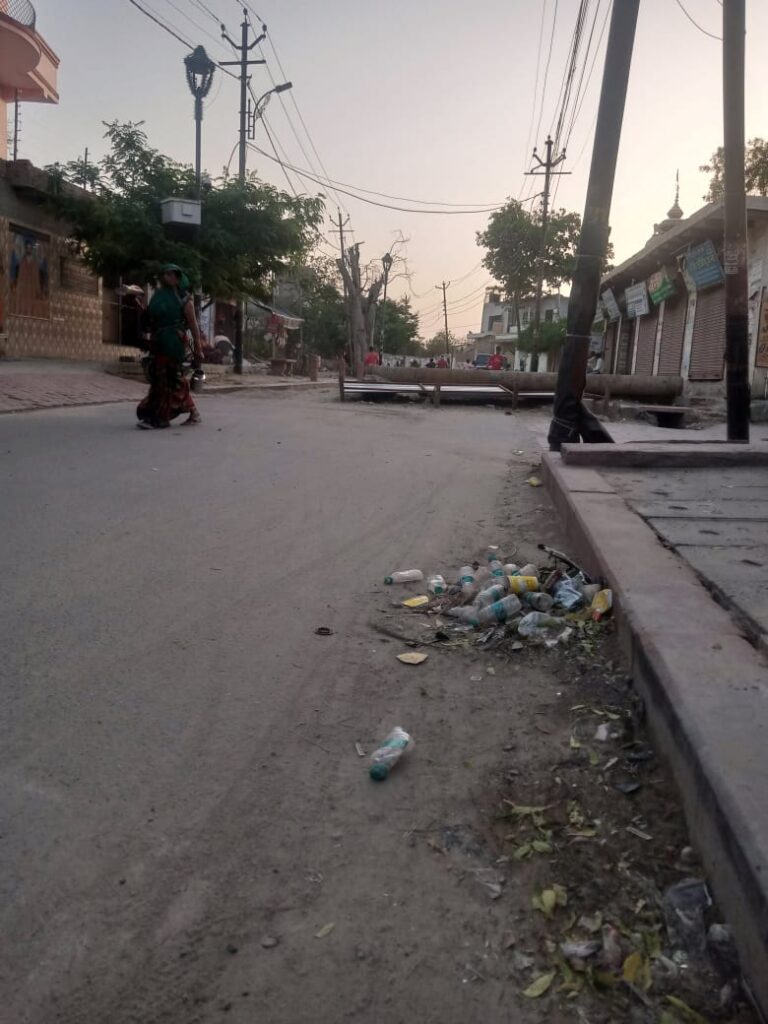 2023.05.08 (Vrindavan Today News): Vrindavan's Parikrama Marg, a ten kilometer sacred pilgrimage route, is facing significant challenges due to encroachments and trash, making it difficult for devotees to perform the spiritual circumambulation. The path, which includes both a concrete (pakka) and an unfinished (kacchi parikrama) section, is a significant religious site for devotees around the world. However, recent developments have left the kacchi parikrama in disarray, forcing many devotees to use the pakka road, which has its own set of challenges.
Reckless driving by four-wheeler vehicles on the paved route has put devotees at risk, while encroachments and garbage have made it almost impossible to walk on the kaccha road. Only one to two kilometers of the raw circuit remain unblemished by encroachment or litter, which includes the stretch from the Devraha Baba Samadhi Sthal entrance to the old Kale Babu and Shyam Kuti, and the path leading to Chamunda temple.
The situation is severe near densely populated areas, ashrams, and markets, where garbage is thrown on the path, and pigs and cows roam. The kachi parikrama near Gauri Gopal Ashram is encroached to such an extent that it is even impossible to see the path. Similarly, the soil has eroded near Ramanreti, and guest house and ashram operators have made a parking lot on the raw circumference near Kalidaha. Home owners in the Panighat area have created a ramp of the houses from the middle of the Parikrama Marg, and there are no signs of Kacchi Parikrama near Cheer Ghat either.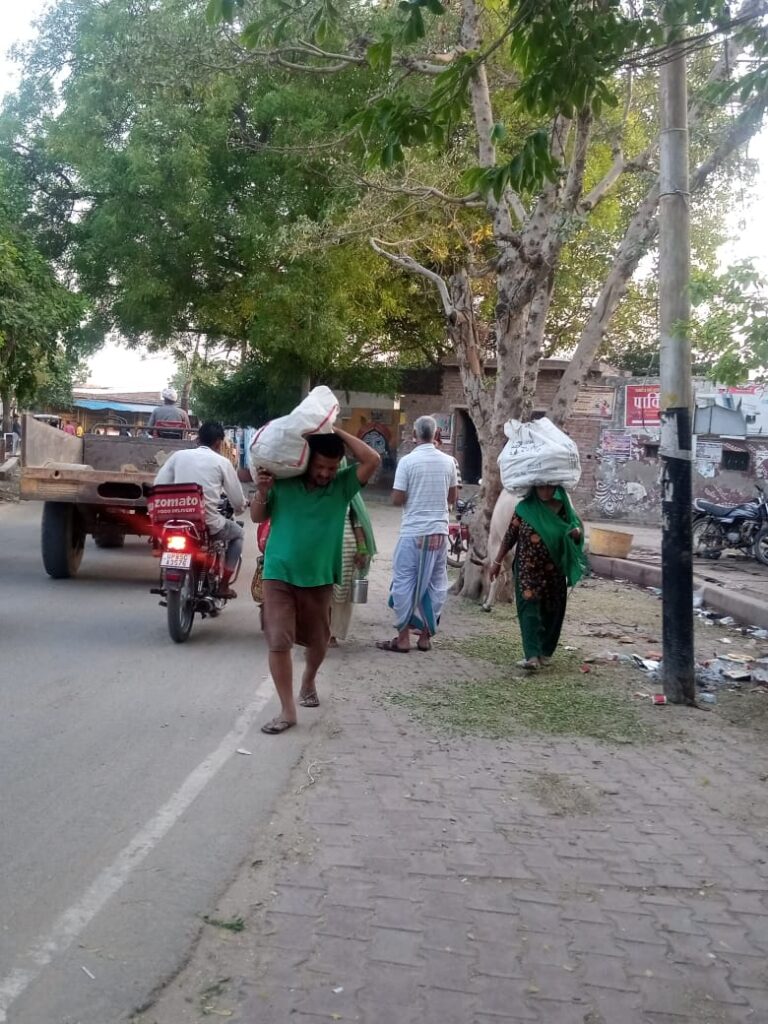 Kranti Shekhar Singh, the Additional Commissioner of the Municipal Corporation, has acknowledged the severity of the situation and has assured devotees that the issue of encroachments will be addressed promptly, with an emphasis on prioritizing cleanliness. Singh stated that the municipal authorities have been taking periodic action to remove encroachments and issuing warnings to violators. Following the completion of the corporation election process, a comprehensive campaign will be launched to eradicate encroachments and maintain cleanliness in the area, with strict measures such as issuing challans to penalize those who continue to disregard the rules.
While the assurances of the Deputy Commissioner of the Municipal Corporation are welcome, it is crucial that concrete steps are taken to address the issue of encroachment and trash on the Parikrama Marg. Devotees should not have to navigate through garbage and risk their safety due to encroachments.
The authorities must prioritize the preservation of this sacred pilgrimage site and take stringent measures to ensure its cleanliness and integrity. Only through decisive action can the true sanctity of the Parikrama Marg be preserved for future generations.