Malla tradition on the verge of extinction in Braj
Malla Tradition Disappearing in Braj as Wrestling Moves from Mud to Mats
2023.05.07 (Vrindavan Today News): The traditional Malla style of wrestling in Braj is disappearing as the sport moves from mud arenas to mattresses. Wrestlers practicing in clay akhadas, or mud pits, are becoming increasingly rare, as wrestling at district, state, national and international levels now takes place on mattresses. Wrestlers who practice in clay arenas are not able to perform as well and often lag behind other wrestlers.
Not only the tradition of Malla is disappearing, but their playground akharas are also getting extinct.
It is not far back when the mallas were seen in Akharas. Young men in loincloth, coated with mustard or sesame oil, could be seen in these places grappling with each other, to cheering of onlookers. Hanuman ji's saffron image used to grace the mud pits of traditional Indian gymnasiums known as akharas.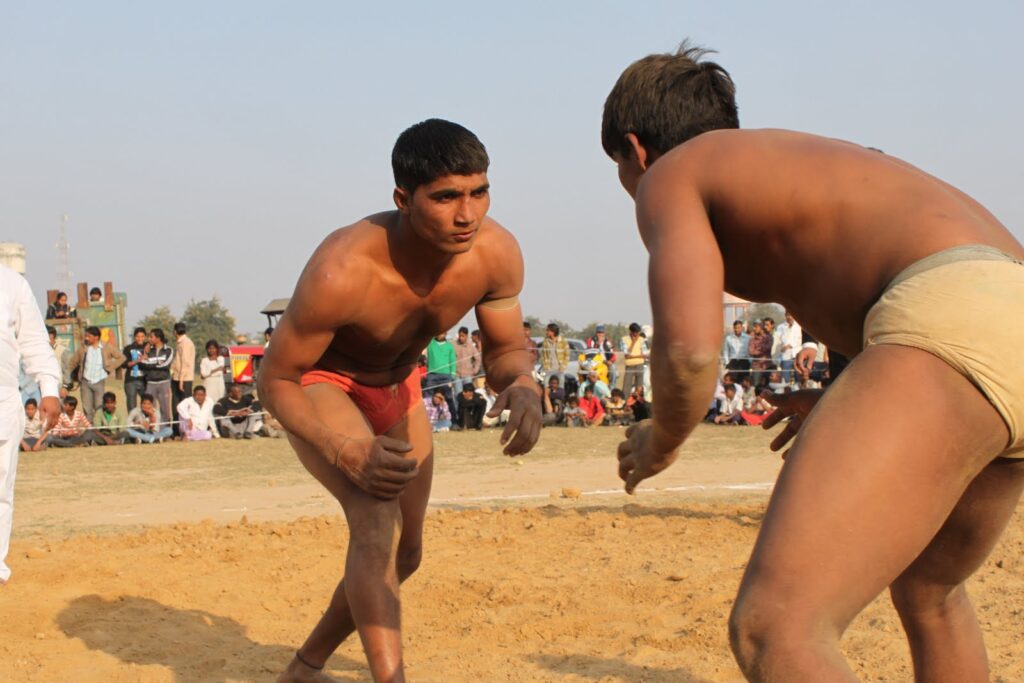 Ancient India knew it in Sanskrit word 'Malla Yuddha' while medieval India knew it as 'pehalvani'. Till a decade back there were several akahras, mostly situated in the bagichis (orchards), but the greed of real estate has gobbled up most of the bagichis. The orchards and gardens have become extinct, as the green spaces have been converted into the housing societies. The youngsters are busy with their mobile phones that hardly any of them is interested in learning this art.
Malla tradition exists from Krishna's time
Krishna and Balaram were great wrestlers (Malla). Both the brothers were the master of the 'Malla' art in their time. Shrimad Bhagvatam tells us how Krishna wrestles demons who take the form of bulls (Arishtha) and horses (Keshi) and serpents (Kalia) and pytons (Agha). And, most importantly how He and His big brother Balaram went to Mathura to participate in a wrestling contest where he overpowered the state wrestling champions, Chanura and Mushtika, and even to the most powerful Kamsa.
Shri Balaram taught Bhima and Duryodhana the art of wrestling. But it is Krishna who teaches Bhima tricks to defeat, and kill, Jarasandha and Duryodhana, at the wrestling pit.
Later in life, Krishna yoked seven wild bulls to win the hand of Satya, daughter of Nagnajit, king of Kosala, in marriage.
In the Ghata Jataka, the Buddhist version of Krishna's story, Krishna and his brothers were the 10 much feared wrestlers who killed Kamsa and conquered the whole Jambu Dwipa.
Tha Malla Purana also speaks of how Krishna taught wrestling to the Jetha malla brahmins of Gujrat. That this mud smeared Krishna is also the butter smeared and sandal anointed Krishna reminds us once again why he is called the 'Purnna purusha', the complete man.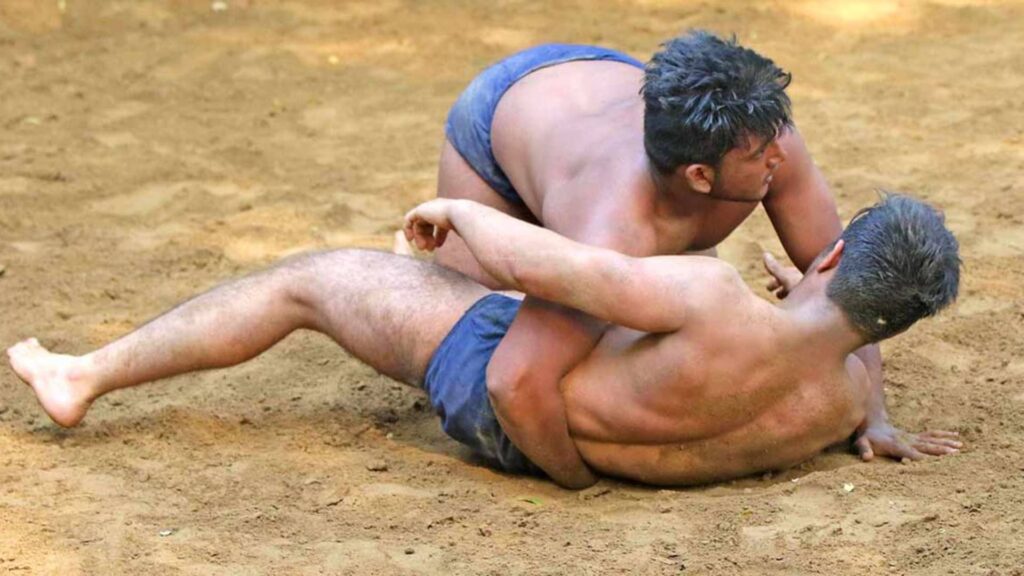 The decline of the 'Malla' tradition
The Malla style of wrestling has a rich history in Braj, with famous wrestlers like Captain Mukhtiyar, Inspector Shivale Pehlwan, Umesh Pehlwan, Devendra Pehlwan, Harendra Pehlwan and others all known for practicing in clay arenas. Late wrestler Mohan received national awards in wrestling and is known for his many famous stories of wrestling. The only sports stadium in the district was named after him.
However, the traditional style is now on the verge of extinction. Government championships are not held on clay but on mattresses, leading to less practice in clay arenas. Wrestling on mats is decided by points, while victory and defeat are less common in the clay arena. As a result, few wrestlers are seen practicing wrestling in clay arenas today.
Government jobs for wrestlers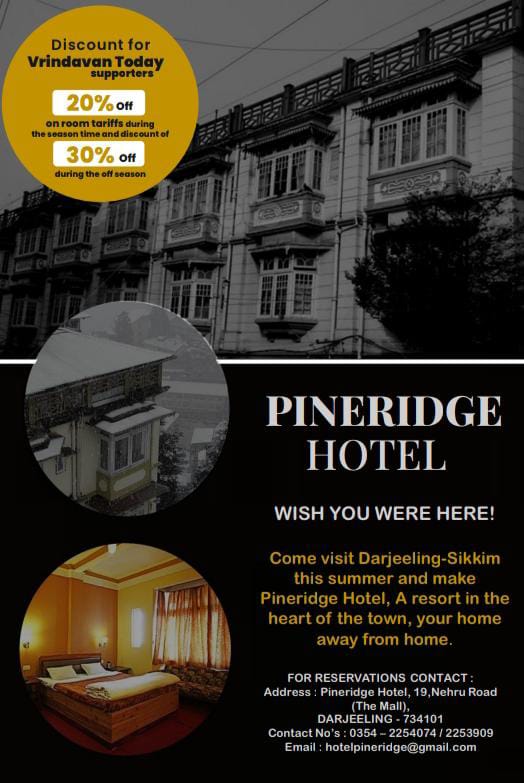 Despite the decline of the Malla tradition, wrestlers who have trained in clay arenas have achieved significant success. Captain Mukhtiar Pahalwan received a job in the army in the wrestling category from the sports quota and won two gold medals in the Commonwealth Games. He was honored with the Arjuna Award. Shivale Pehalwan got a job in CISF through the sports quota. Devendra wrestler, a resident of Kachnau Baldev, is posted in MP Police from the sports quota, and his brother Harendra got a job in the army. Harendra is currently a coach from Sai in Khelo India.
The future of wrestling in Braj
In the Gopal Ashram Akhara in Mathura and Maladhari Akhada in Vrindavan, dozens of young men and women are practicing wrestling both on the clay arena and on mattresses. Nonetheless, the disappearance of the Malla tradition in Braj represents a significant cultural shift that is unlikely to be reversed. The sport is evolving with the times and moving away from its traditional roots.