Here's Why a Section of Brajwasis is Opposed to the Vrindavan Corridor
Not only will the upcoming Corridor cause serious damages to Vrindavan's heritage, but giving prominence to any one deity over others is strictly against the spirit of Dham, they say.
Vrindavan, 2022-09-01 (Vrindavan Today News): Following the unfortunate stampede that claimed two lives and injured several others on Janmashtami, the UP government has decided to replicate the Kashi Vishwanath Corridor in Vrindavan. The new project, slated to begin this month, is (aberrantly) called the 'Vrindavan Corridor'.
'Aberrantly' because it goes against the spirit of Vrindavan, says a section of Brajwasis opposed to it. Their contention is that not only will the upcoming Corridor cause serious damages to heritage, but giving prominence to any one deity over others is not in accordance with the ethos of Shri Dham.
The area surrounding Banke Bihari temple has many heritage structures and Kunj Galis. Their destruction for the sake of convenience is a huge price to pay. However, Vrindavan residents and Brajwasis in general are more aggrieved by the fact that the Corridor is a breach of Dham's essence.
Vrindavan does not derive its significance from any one temple, but from its lofty culture – Braj Sanskriti – where Shri Krishna established the worship of Gau, Govardhan, and Yamuna; Where the trees, animals, hills, and even the dust is venerable. It is this Vrindavan where Shri Radha-Krishna carried out their leelas…it is this Vrindavan in search of which Chaitanya Mahaprabhu came all the way from Navadvipa…it is this Vrindavan that is glorified by the scriptures, saints, and rasikas. The temples came later.
With the replacing of Parikrama with concrete, Yamuna with sewage, forests with buildings there's hardly any Vrindavan that remains. Now the authorities are transgressing their limits to make one deity, one temple central to Vrindavan. Vrindavan existed before the temples, and will exist even after them. It is a deity in its own right, not merely a 'tirtha'.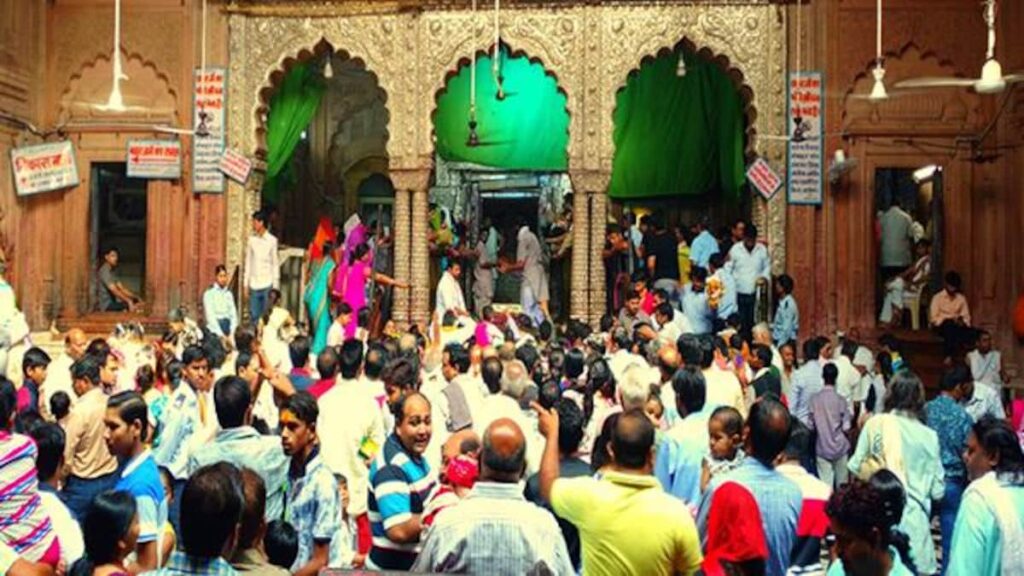 To summarise in the beautiful words of famous Bengali painter and Dham sadhaka Halley Goswami, "Vrindavan is Chinmaya. It is the condensed form of Bhakti in its highest manifestation. When one worships Vrindavan, he also worships the highest of all avatar leelas – the nikunj leela of Radha and Madhava. That's why the mystics of Bengal sang, "Anandey Bolo Hari, Bhaja Vrindavan" (chant the name of Hari blissfully, and worship Vrindavan)."
It may also be of interest for the readers to recall this article by Acharya Ved Gopal Goswami published in Vrindavan Today in May.