HC seeks report on Banke Bihari Stampede
Vrindavan, 2002.08.31 (Vrindavan Today News): The issue of stampede at the Banke Bihari Temple of Vrindavan echoed in the Allahabad High Court on Wednesday while hearing a Public Interest Litigation. The Court sought status report from the State Government of Uttar Pradesh on the stampede caused recently which claimed two lives .  The court has directed the State Government to submit a detailed report on the stampede in which two devotees were killed and several injured during the Mangala Aarati at Banke Bihari Temple in Vrindavan.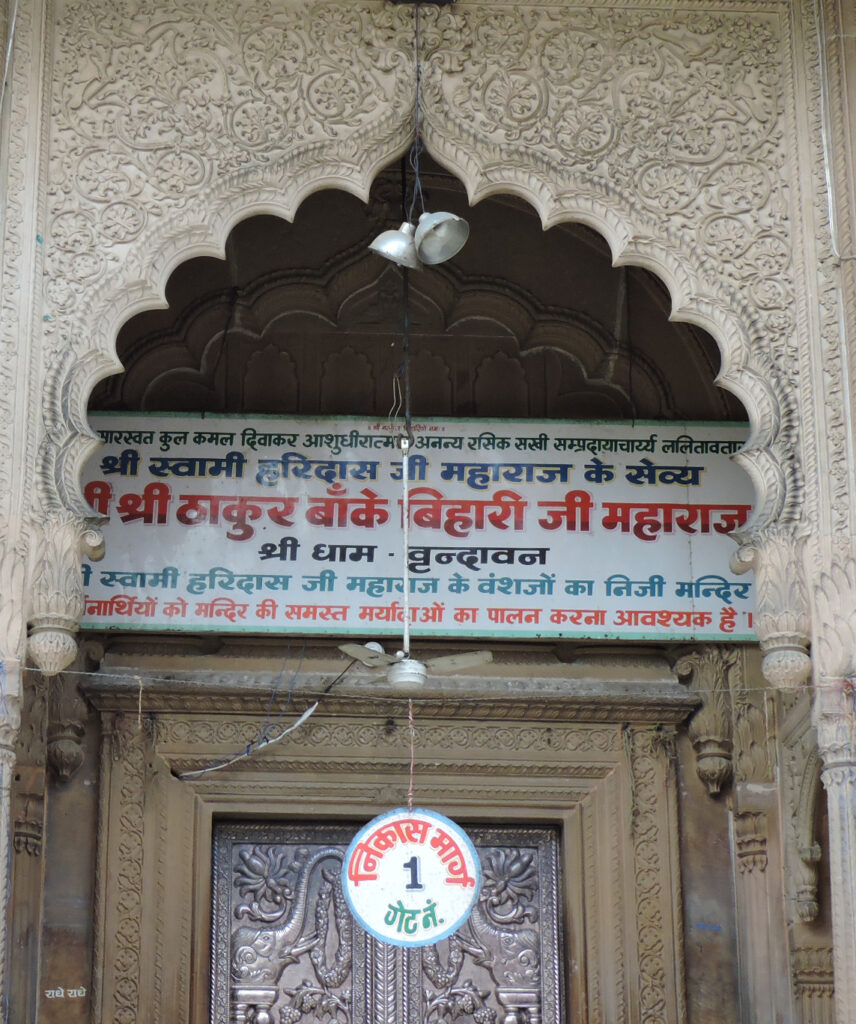 The court has asked the government what are the security arrangements in the temple, and what are the plans of the government to prevent the encore of any such incident in the temples.
While hearing the Public Interest Litigation filed by Shri Anant Sharma, the Bench of the Chief Justice Mr. Rajesh Bindal and Justice Mr. J J Munir said that the stampede in the shrines and religious places of the country is a great matter of concern. The governments have proven to be failure in managing the crowds.
The petitioner said in the plea that the stampede was caused due to the negligence and mismanagement of the District and the temple administration. They didn't take any steps to prevent such incidents. Two people died and dozens got injured due to the stampede.
The petition says that when the temple of Banke Bihari was built in 1860, the population was much less comparing to the present time. There is only 1200 sq feet space available in the temple, out of which some portion is encroached upon. There are always chances of stampede and accident due to the scarcity of the space.
Talking to 'Vrindavan Today', Shri Anant Sharma said, "The recent stampede has raised serious questions about the infrastructure and safety of the devotees. The tragic incident has shaken everyone. I have prayed to the Hon'ble Court to direct the government to take necessary measures to avoid an encore of such incident anywhere not only in the temples of Vrindavan, but in the entire Braj region."