Incomplete development projects wreck havoc in district
These projects have in many cases been languishing for months and years
Vrindavan, 2022-03-23 (Vrindavan Today News): Over a dozen development projects initiated by the government and authorities in the district continue to languish well past their deadlines, causing inconvenience to the public. Water logging, potholes, cracked fringes, dirt and dust and traffic jams on these half-done roads and bridges disrupt life and commute for locals as well as those coming from outside the town.
Take for instance the Mathura-Govardhan-Deeg road which connects the busiest centres in the district. The 'beautification' drive that has been going on for years now has turned the route into an ugly sight with at least 4-5 layers of patchwork clearly visible. The road's dilapidated condition forces people to take longer routes to reach their destination.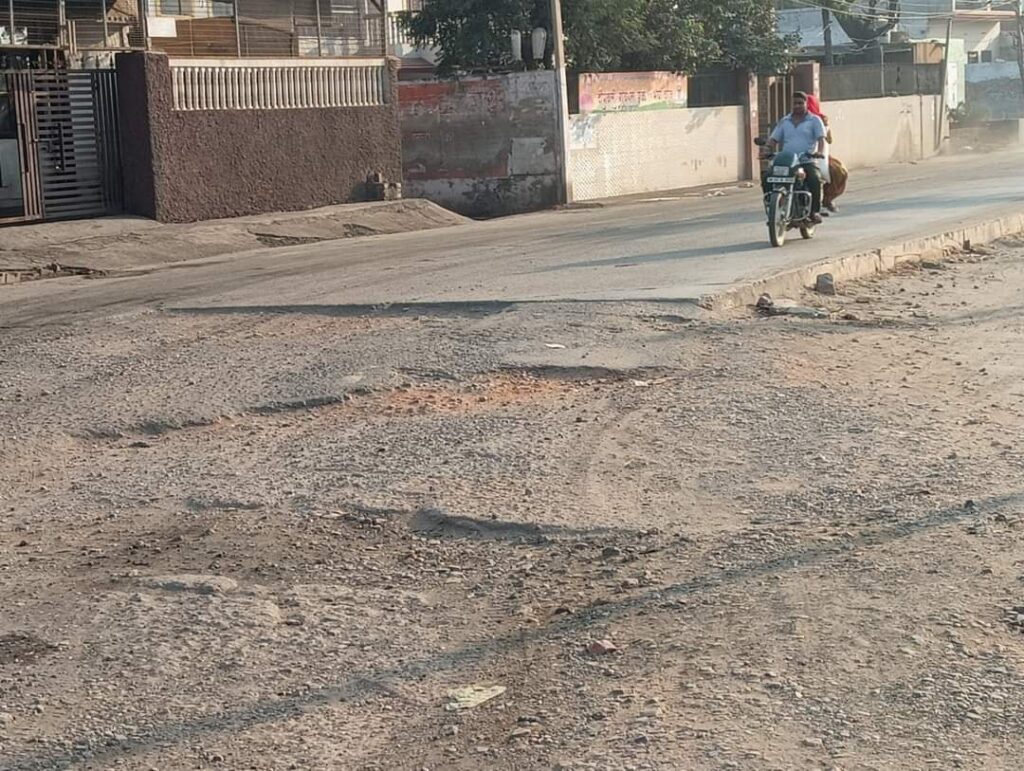 Overburdened by traffic diverted from alternative routes which have perennially been under maintenance, Chaitkara road in Vrindavan has been welcoming visitors in a bad shape. The snail-paced widening of the pathway has worsened the situation in the last two years. Nagging traffic jams at Raal, Basoti, railway crossing and bypass have become a nightmare for commuters.
Littered with grit and potholes, the Kosi-Govardhan, Sonkh-Govardhan, and Sonkh-Mathura roads have been a constant source of trouble for the last six years. Egregiously parked machines often lead to accidents that have been claimed lives in many cases.
Talking of Farah, the Farah-Beri-Ol road was left at 70 per cent work done; Farah-Sonkh outdid it at just about 15-20 per cent work done in four years. Farah-Parkham-Ol project has also been languishing since three years. The forever in-progress Agra Canal bridge adds to their woes.
The government and authorities have been either unaware or unconcerned about the problem. Their involvement with these initiatives has been restricted to photo-ops and image building opportunities. While there seems to be a clear lack of will, the negligence and failure is covered up with excuses such as budget constraints and lack of clearances and permissions.