Independence-Day Special: The story of Vrindavan's Prem Mahavidyalaya, Raja Mahendra Pratap and India's freedom struggle
Independence-Day Special: The story of Vrindavan's Prem Mahavidyalaya, Raja Mahendra Pratap and India's freedom struggle
In addition to revolutionary ideas and leaders, bombs were also manufactured on the campus of this great institution established by Mahendra Pratap in 1909. Pandit Madan Mohan Malaviya laid the foundation stone.
Vrindavan, 2021-08-15 (Ashee Sharma): Nearly 11 Kmtrs from Mathura, stands the rickety, old building of Vrindavan's Prem Mahavidyalaya. The desolate structure belies its glorious past as India's first ever technical college and, more importantly, as the epicentre of the freedom movement in Braj.
Prem Mahavidyalaya was Raja Mahendra Pratap's greatest gifts to Vrindavan. A revolutionary freedom fighter, social worker, educationist, journalist, politician and more, the multi-faceted leader Mahendra Pratap established the institute on 24 May 1909. Its foundation stone was laid by Pandit Madan Mohan Malaviya.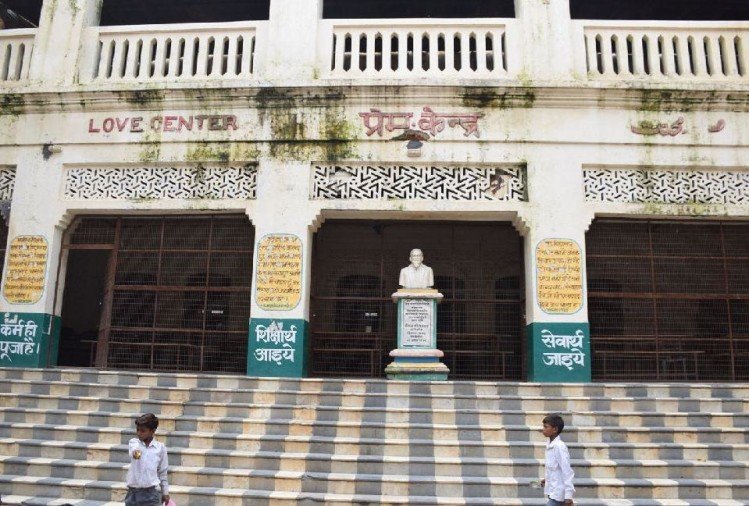 Born on December 1, 1886, Raja Mahendra Pratap was the third son of Ghansyam Singh –the ruler of Musran state. He was later adopted by Raja Harnarayan Singh who ruled the state of Hathras. Having spent his childhood in Vrindavan, Mahendra Pratap was greatly attached to it. He donated five villages, his mansion, an 80-acre garden and many fixed and movable assets for the educational progress of the town.
Mahendra Pratap had a grand vision for Prem Mahavidyalaya. As an ultimate example of the synthesis of gurukul and technical education, it was, in a way, the Raja's challenge to the British Government. And indeed, a challenge it was! All through the freedom movement the institute continued to be an unremitting concern for the occupying forces, so much so that in the 1920's Viceroy, Lord Reading himself hatched a plan to confiscate its property and seal the college in Mahendra Pratap's absence. However, Reading's corrupt intentions were thwarted by Dr. Tej Bahadur Sapru, who was a legal advisor in the viceroy's executive council. In 1932, the British collector of Mathura, contrived yet another plot to shut down the institute forever, but this time as well, nationalists in Mathura-Vrindavan foiled the scheme.
Since its inception Prem Mahavidyalaya was a teeming ground for revolutionary ideas and people. It had become both a meeting point for Congressmen and nationalists, as well as a hide-out for runaway freedom fighter who would assume the role of professors to outsmart British spies. One such name is that of Jugal Kishore. He was Bhagat Singh's teacher in D.B. College Lahore. In addition to ideologies, plans and revolutionary leaders, bombs were also produced on the college campus.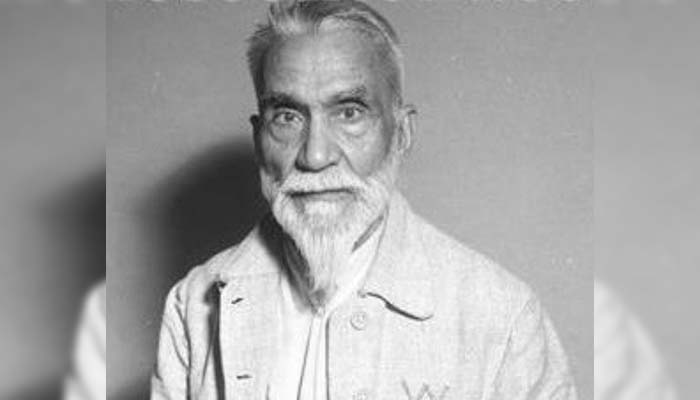 Prem Mahavidyalaya's fame spread all over the country, attracting several great personalities associated with the freedom movement to visit it. The names include Subhash Chandra Bose, Rabindranath Tagore, Sarojini Naidu, CF Andrews, and Jawaharlal Nehru among others. Their congratulatory comments are documented in the institute's visitor book. On April 19, 1915 Mahatma Gandhi spent an entire day here. His remarks in the visitor book, read, "My heart is filled with respect for Raja Mahendra Pratap. His fame reached me in 1915 when I was in Africa. On seeing this college my regard for him has increased manifold. His sacrifice and patriotism are praiseworthy."
Raja Mahendra Pratap was deeply influenced by the speeches and works of Dadabhai Naroji, Bal Gangadhar Tilak, Maharaja Baroda, and Bipin Chandra Pal. Great luminaries associated with the Swadeshi Movement and those working against social evils such as untouchability also inspired him. In 1914, leaving Prem Mahavidyalaya and 'Nirbal Sevak' (the newspaper he used to publish from Dehradun) to friends and associates, Mahendra Pratap left the country only to return in 1946. During this time, he travelled across the world to garner support for India's freedom struggle from global leaders in Germany, Bulgaria, Budapest, Turkey, Afghanistan, Russia and Japan.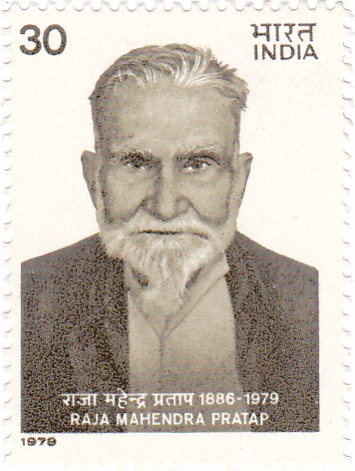 On December 1, 1915, during World War I, Mahendra Pratap established the first Provisional Government of India as the government-in-exile of Free Hindustan in Kabul, Afghanistan, with himself as President. The Raja's revolutionary ideas won him praise and an invitation to Russia by Lenin. However, his fame elsewhere, translated into notoriety for the British Government in India who put a bounty on his head, attached his assets and declared him fugitive causing Mahendra Pratap to flee to Japan in 1925.
Back in Vrindavan, Acharya Narendra Dev was inducted into the management committee of Prem Mahadiyalay in 1938. As a man with a vision, he took the institute to the next level with the establishment of the Polytechnic College.
Raja Mahendra Pratap returned to India in 1946. Entering the political arena post independence, he continued to work for uplifting the common man and society at large. In 1957, he became an independent MP from Mathura and a member of independent India's second Lok Sabha (1957–1962), after defeating Atal Bihari Vajpayee of the erstwhile Jana Sangh (now Bharatiya Janata Party).
As long as Raja Mahendra Pratap was alive, Prem Mahavidyalaya continued to scale new heights, but with his death in 1979, the name and fame of this glorious institution also began to die out. Recently some heritage activists celebrated the institute's 'punarjnaman utsav', but the initiative was not supported by any plan or concrete vision, let alone on-ground action. Raja Mahendra Pratap's legacy lies in shambles today; its hallowed past alive only in books and stories. His love for Prem Mahavidyalaya and Vrindavan is evident in his last words where he expressed the wish to be laid to rest in the campus, close to the Yamuna.