Kokilavan to be developed as a Pilgrimage site of Braj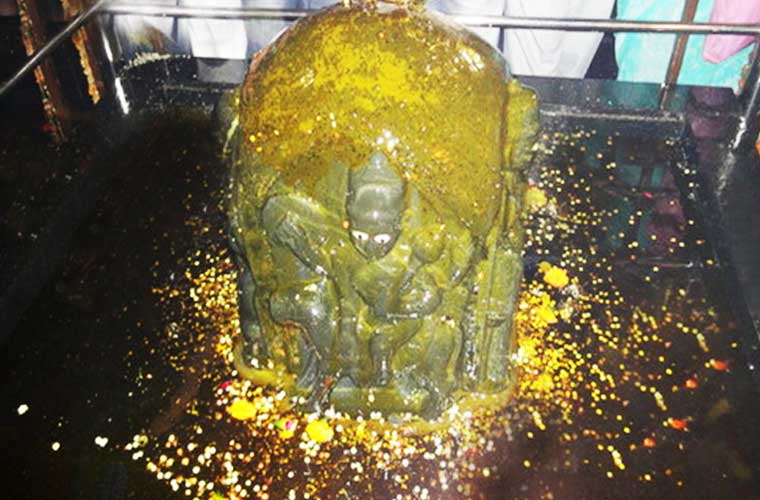 2021.12.14 (Vrindavan Today News): The Shani Dev temple is situated 8 km away from the town of Kosi Kalan In Mathura District. This place of pilgrimage is known as Kokilavan, where Shri Krishna appeared in the form of a Cuckoo, to give darshan to the Gopis. But now it is also widely recognized as Shani Dhaam. Thousands of devotees come here every Saturday to pray to the deity of Lord Shani.
This Pilgrimage destination of Braj is now being developed by the Uttar Pradesh Braj Teerth Vikas Parishad. Shanidham in Kokilavan has become a well-known place of worship in Braj. After seeing an increase in the number of devotees, the government agencies have started to work on the beautification of Shani Dham.
Developmental activities are being carried in this area. PWD has created a four lane and the Mathura – Vrindavan Development Authority (MVDA) has put lights on the dividers. Uttar Pradesa Braj Teerth Vikas Parishad (UPBTVP) is planning to to construct a Parikrama Marg in lines of the Parikrama Marg build at the Giriraj Parikrama in Govardhan. This signifies that the Government is focusing on better transportation facilities in this region.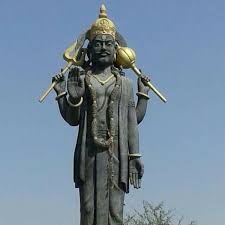 Due to the growing popularity of Shani Dham, devotees from the different parts of the country visit here every Saturday. Among them, most of the devotees are from Delhi. Seeing the increasing footfall at Shani Dev Temple in Kosikalan, the different government agencies have begun to develop it as another important pilgrimage center in Braj.
This temple is dedicated to the worship of Lord Shani and Shri Radha Krishna is also worshiped here. According to the Vedic scriptures, Shani dev is considered to be a demigod who looks after Karma, justice, and retribution and delivers results depending upon one's karma or deeds.
This very ancient temple is located in Kokilavan which gets its name from a beautiful pastime of Shri Krishna. It is said that, Lord Shree Kṛṣṇa gave darshan to the Gopis in the form of a Kokila or cuckoo bird, hence this place is known as Kokilvan.
Parikrama Marg of Kokilavan to be widened
Uttar Pradesh Braj Teerth Vikas Parishad (UPBTVP) is planning to build Shani Dham Parikrama Marg in the lines of Govardhan Parikrama. In this process they are planning to widen the 3 km long Parikrama marg with a width of 8 meter. They have planned to construct a 4 meter wide metalled road and 4 meter wide un – metalled road in the 3 kilometer long parikrama. This project is estimated to be approximately Rupees 7 crore.
However there's not much done to get the NOC from the department of forestry. Kaushalendra Chaudhary, the Executive Engineer of the Mathura – Vrindavan Development Authority (MVDA) informed that they were waiting for the NOC for the development of the Parikrama Marg from the Forestry Department. Some objections were raised by the department, which have been resolved; he added.
History of Shani Dev and Kokilavan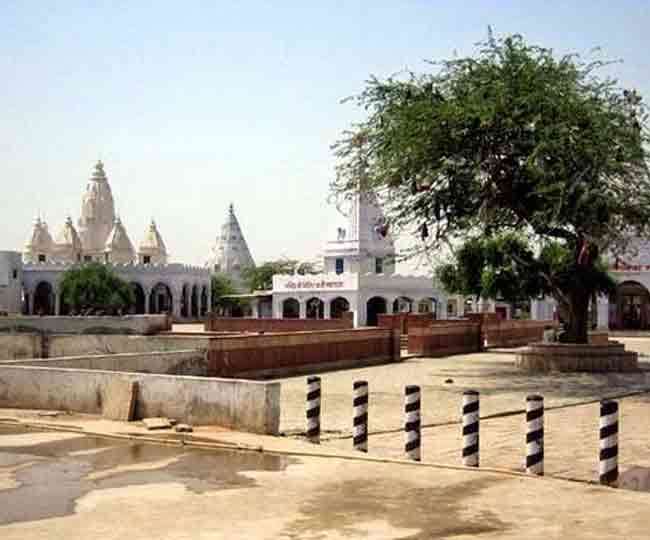 The famous Shani Dev Temple, also known as Kokilavan Dham, at Kosi Kalan near Mathura in Uttar Pradesh is the place where Shri Krishna gave darshan to Shani Dev (God Shani). The temple is visited by thousands of devotees on Saturday.
There is an interesting story associated with Shri Krishna and Shani Dev and the Kokilavan Dham. Legend has it that when Lord Krishna was born all Devas (demigods) visited Nandgaon. Shani Dev too came to see little Krishna but Mother Yashoda did not let him see young Krishna, as she believed that Shanidev might bring bad upon Krishna.
Shani felt disappointed and went to a nearby forest and started performing austerities (tapas). He wanted to know why he was being sidelined when he did his duty of punishing people according to their Karma. It is said that Shani only creates trouble for those people who commit bad Karma. Moved by Shani's plight, Shri Krishna appeared before him in the forest and asked him to stay near Nandgaon. He also granted him the boon that whoever visited his temple will be immediately freed from troubles.
 There is another story associated with the Kokilavan. In his teenage years, Krishna visited the same place and attracted gopis with the music of His flute. When the gopis arrived, Krishna appeared in the form of a Koyal (Cuckoo). That place came to be known as Kokilavan.
The Kokilavan Shani Temple is just five km from Kosi on the Nandgaon-Barsana road.