Mathura – Vrindavan to come alive with trees from Krishna era
The MVDA will set up a nursery to nurture traditional plants in 400 sq.km. of land in Jaisinghpura
Vrindavan, 2021-09-25 (Vrindavan Today News): Stepping up efforts to green the city, and reinstate its ecological sanctity and abundance, the Mathura Vrindavan Development Authority (MVDA) has embarked on a project to set up a nursery to nurture traditional plants belonging to the Krishna era.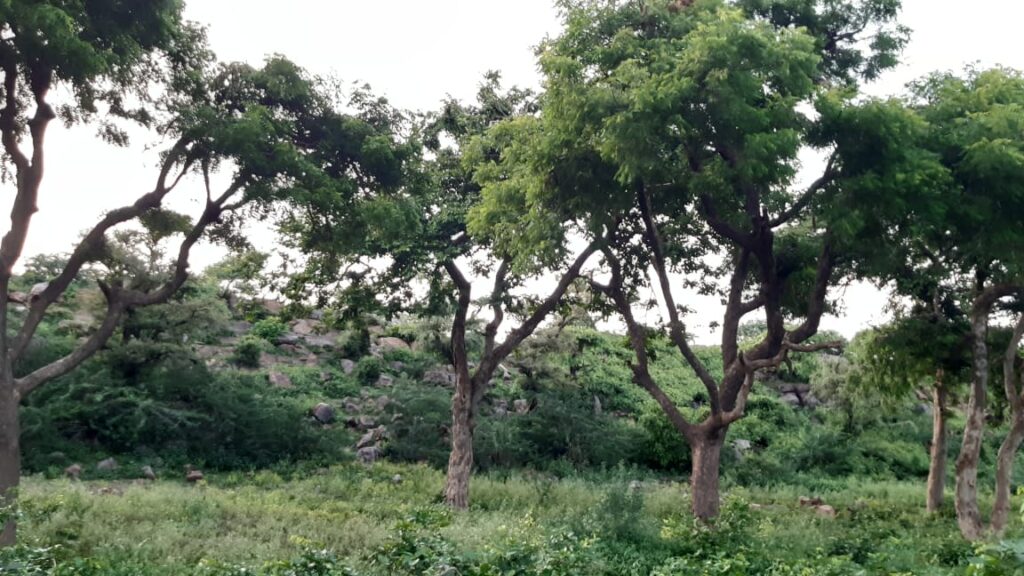 Explaining the rationale and objective of the plan, Mukesh Sharma, environmental analyst from UPBTVP, said, "Because people in Mathura are inclined to planting trees in accordance with their faith, we have chosen these species for the religious significance they hold. This is an effort to sensitise city dwellers towards environmental concerns and make them part of the collective conservation efforts."
Mathura-Vrindavan Municipal Corporation has allotted 400 sq. km. of land in Jaisinghpura for this purpose to the MVDA. The nursery will raise saplings of trees such as Krishna Bargad, Kadamb, Paagad, Peepal, Khinni, Arjun, Neem and Jamun that once dotted Shri Krishna's land of birth, but are today, becoming a rarity in the city area. Satellite images indicate that the forest cover in Mathura has receded further in the past two years.
People can avail the saplings from the nursery for their local dwellings as well as for open public/private spaces. They can also be made available for large-scale reforestation projects, after rainy season each year.