10-year project for Braj heritage conservation announced
10-year project for Braj heritage conservation announced
Taking a holistic approach, the plan will also encompass developmental aspects such as traffic, security, public facilities, cleanliness and communication
Mathura, 2021-09-26 (Vrindavan Today News): The city administration has announced a 10-year project to conserve Braj's heritage including places of religious, cultural and historical importance. Taking a holistic approach, the plan will also encompass developmental aspects covering areas such as traffic, security, public facilities, cleanliness and communication, while maintaining conservation as the core.
Under the mega-drive, deputy district officials in-charge of each of the administrative divisions in the constituency have been tasked with preparing a detailed report identifying all sites of historical and cultural significance in the areas falling under their jurisdiction. Forests, gardens and kunds of Puranic importance are also to be marked for conservation.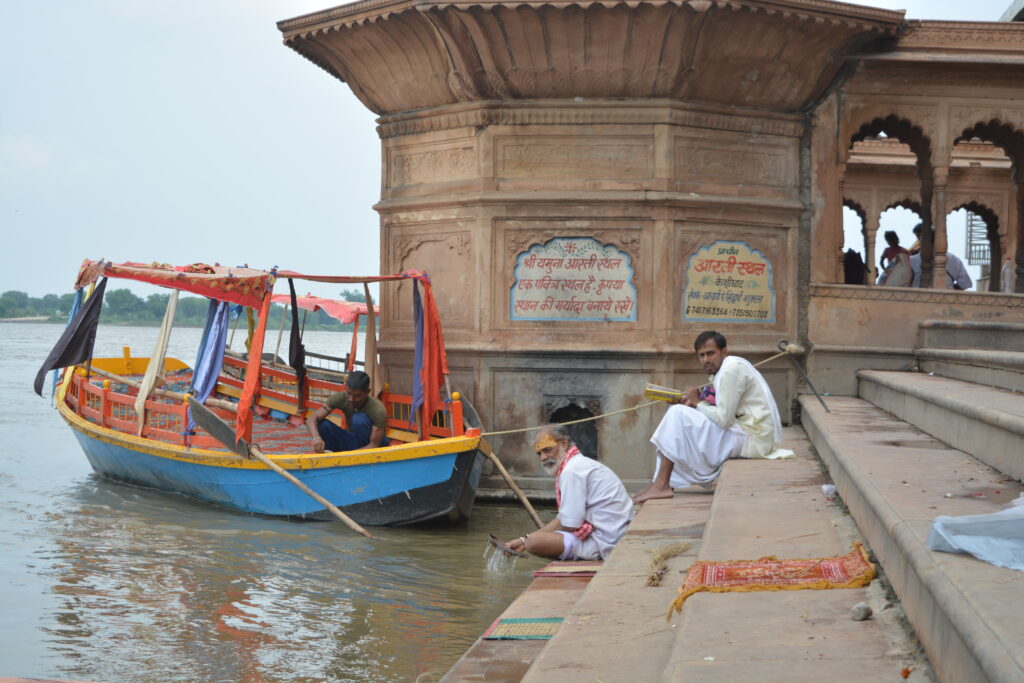 The decision was taken at a meeting held earlier this week at the Collectorate office to review BTVP's work progress. Chairing the conference municipal commissioner Navneet Singh Chahal spelled out the deadlines for each of the area in-charges, and said that he we will personally review the report as well as the sites mentioned therein. Since the project requires cooperation between many different departments, Chahal will be taking the lead in coordinating and streamlining the efforts.
The plan also includes Braj 84-kos Parikrama, with its 27 main locations within the state's limits identified for conservation and development. Four sites falling in Rajasthan and Haryana will not be covered under the project. The District Magistrate who was also present at the meeting stated that government land will be allotted for construction of public facilities at the identified spots. In case of unavailability, government will buy land for the purpose.
BTVP CEO Nagendra Pratap, add. district officer (finance)- Yoganand Pandey, DFO Rajnikant Mittal, secretary- MVDA Rajesh Kumar, OSD Krantishekhar Singh, city magistrate Jawaharlal Shrivastava and other senior officials of MVDA, EO and electricity, water and garden departments were present.