Morari Bapu refrained from visiting Nanda Mahal in Nandgaon
2023.10.24 (Vrindavan Today News): Spiritual leader and eminent narrator of Shri Ram Katha, Morari Bapu didn't visit the Nanda Mahal at Nandagaon during his visit to Braj, whereas he visited most of the prominent places of Braj and met the distinguished Spiritual Personalities of Braj. The reason cited behind this move is the apprehension of any possible untoward behaviour by the people of Nandagaon for the spiritual leader.
A Ram Katha was organised in Barsana in the third week of October, when Shri Murari Bapu gave his discourse on the Lord's life and pastime. During his nine-day Ramayana discourse event, the renowned Ram Katha Preacher Murari Bapu did not visit the world-famous Nandbaba Temple in Nandgaon due to the displeasure of the local residents. The people of Nandgaon have been upset with Bapu over a case where disrespectful words were used against Shri Krishna and Balarama.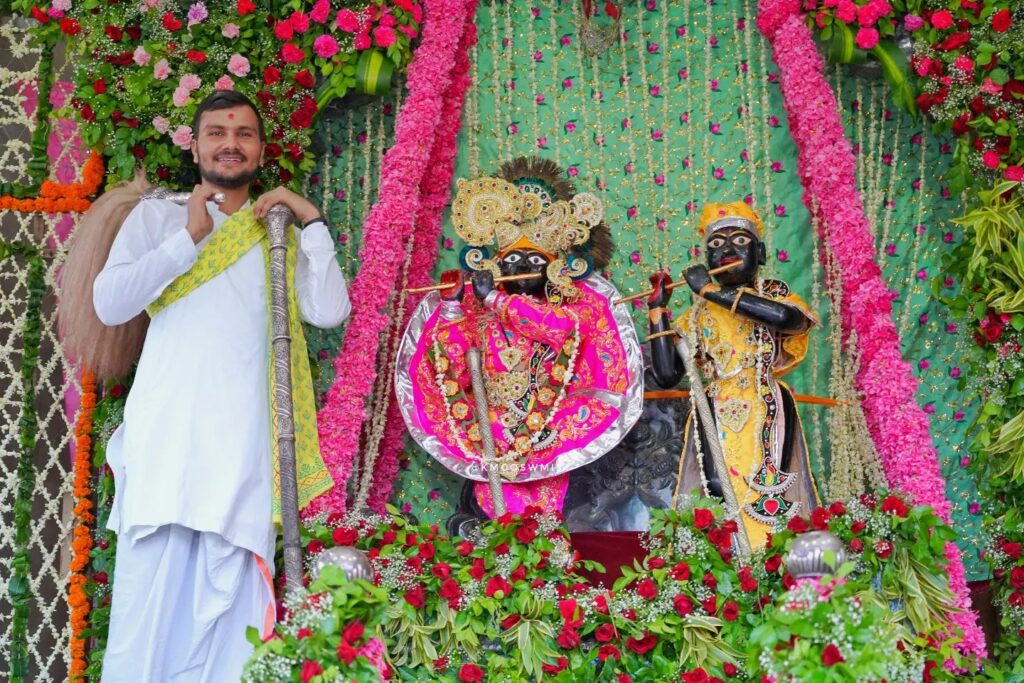 The Ramayana discourse event took place from October 14th to October 22nd at the Radha Bihari Inter College in Barsana. During this period, Morari Bapu stayed in Barsana for the full nine days. He visited the Shriji Temple in Barsana and also made visits to Govardhan, Vrindavan, Mahavan, Raman Reti, and various other temples.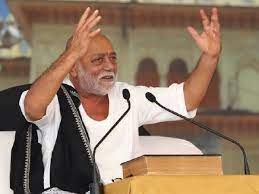 However, despite a small distance of just 5 kilometers between Barsana and Nandgaon, he did not make it to the Nanda Baba Temple in Nandgaon. He was neither invited by the temple's caretakers.
The people of Nandgaon claim that Bapu had committed a grave offense by uttering disrespectful words against their beloved Shri Krishna and Balarama. Therefore, due to their anger, neither the temple's caretakers invited him to Nandgaon nor did the residents of Nandgaon attended to his event at Barsana.
In the nine-day event, the residents of Nandgaon and the surrounding rural areas, including the Brajwasis, also did not come to listen to his discourse. The Brajwasis express that anyone who harbours ill feelings towards their Lord will not have any connection with them.