Festival to give soothing relief from scorching sun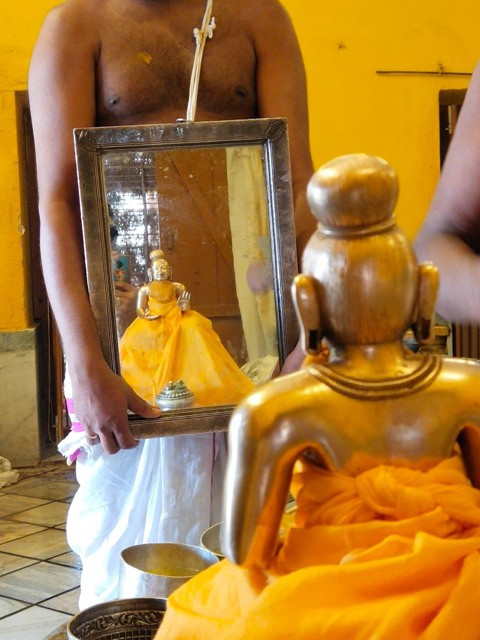 Five days long Vasantotsava is being performed at Rangji Mandir. Several rituals are being conducted in the temple to keeping  the deities off the heat, during the summer. The festival starts with ankurapanam (sowing the nine kinds of seeds).
The body of the Lord is anointed with the sandalwood paste mixed with saffron and camphor. Smearing the body of the Lord with ointments is considered to be an act of devotion, and the best ointment is the sandalwood paste. The cooling effect of the sandalwood paste is very pleasing to the body of the Lord in the scorching heat of summer.
Bhagvan Ranganath and His consort Goda Devi are given aromatic bath on these five days which is believed to give a soothing relief to the deities from scorching sun.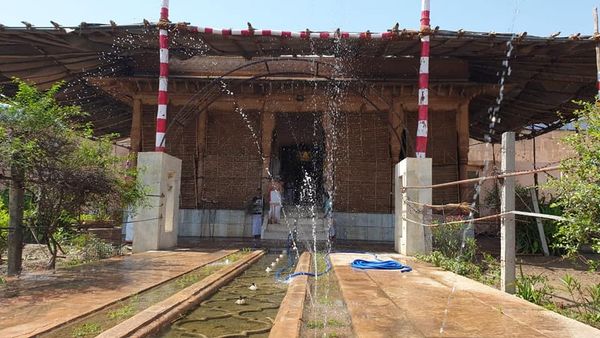 On this occasion the utsava murtis (functional deities) are brought to the beautifully decorated Vasanta Mandapam, situated in the garden in side the temple premises. The Abhishekam, i.e Snapana Thirumanjanam (Holy Bath with aromatic ingredients), is performed in the 'mandapam', made of bamboo works and aromatic grass (Khas).
The Lordships are adorned with yellow cotton cloth and offered with the ' 'Sheetal bhog' and drinks, suited during the summer. The tradition of celebrating the Vasantotsava is being followed since the temple was founded in Vrindavan.