New Cultural Centers to Be Set Up in Braj
Gita Shodh Sansthan, Chandrasarovar and Raskhan Samadhi to be developed as Cultural Centers
2022.11.12 (Vrindavan Today News): An initiative is being taken to further promote the art and culture of Braj Mandal across the nation. Three new cultural centers are set to be opened in Braj with the approval of the Central government. These three centers are to be opened at the Geeta Shodh Sansthan in Vrindavan, the Soor Sadhana Sthali at Chandrasarovar in Govardhan and the Raskhan Upvan in Gokul. These places hold a special relevance in the history of Braj being the bhajan sthalis of great saints of Surdas and Raskhan. Moreover these places are the Lilasthalis of Shri Krishna.
The State Government has given its assent to develop these cultural centers. The proposal has also been sent to the Central Government for its approval. Chief Minister Shri Yogi Adityanath has given his consent to this proposal, which has now been forwarded to the Ministry of Culture, Government of India.
The Uttar Pradesh Braj Teerth Vikas Parishad has a plan to organize national-level cultural events at these centers every year. At present three such festivals are conducted i.e Krishnotsava, Rangotsava and Braj Raj Utsav. The tourists will be enthralled to know the pastimes of Shri Krishna and that of His ardent devotees by visiting these centers. It will also bring to light the ancient cultural ethnicity of Braj in the modern world.  Arrangements are being made to organize cultural events at each of these locations every year.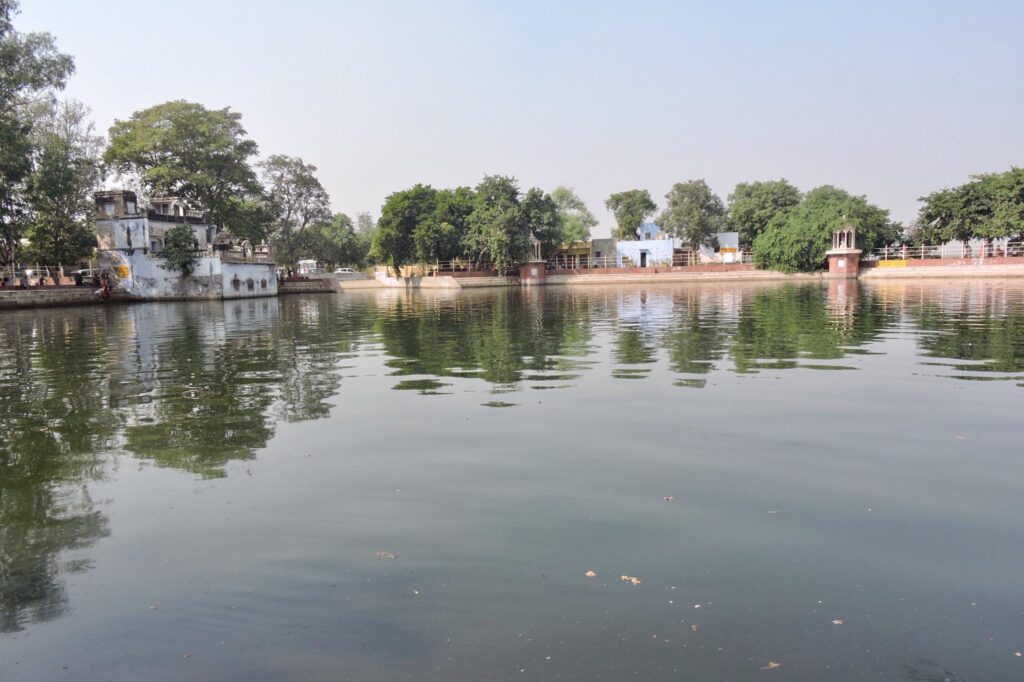 From next year on, there will be a total of ten events every year
To date, the Uttar Pradesh Braj Teerth Vikas Parishad has conducted a total of three events related to Braj Culture – these include Rangotsav, Krishnotsav and the Braj Raj Utsav respectively. From next year onwards there are plans to conduct a total of ten events associated with Braj Culture every year. Apart from the proposed Centers of Raskhan Upvan Sthal, Soor Sadhana Sthali Chandrasarovar and Geeta Shaudh Sansthan, these events will be organized in the other locations.
The Shri Haridas Sangeet Mahotsav Will Be Of Inter-state Level
Vrindavan's Sriharidas Sangeet And Nritya Mahotsav, which has been a culturally significant event so far, will be conducted on an inter-state level now. The artists from the different state will be invited for the Cultural – fest. Coordination will be made with those organizations which celebrate the Haridas Mahotsav every year. This inter-state event will be considered as one of the ten cultural events of Braj.
"To ensure further development of the art and culture of Braj and for development of tourism as an industry, new cultural centers are being set up, and new events are being planned, which will become a reality in the upcoming years." – Nagendra Pratap, CEO, Braj Teerth Vikas Parishad.