Rangji Temple celebrates 10-day annual Brahmotsavam from 20 to 29 March
The festival commences today with the hoisting of the Garuda Dhwaj on top of the golden pillar or dwaja stambha, colloquially known as Sone ka khamba.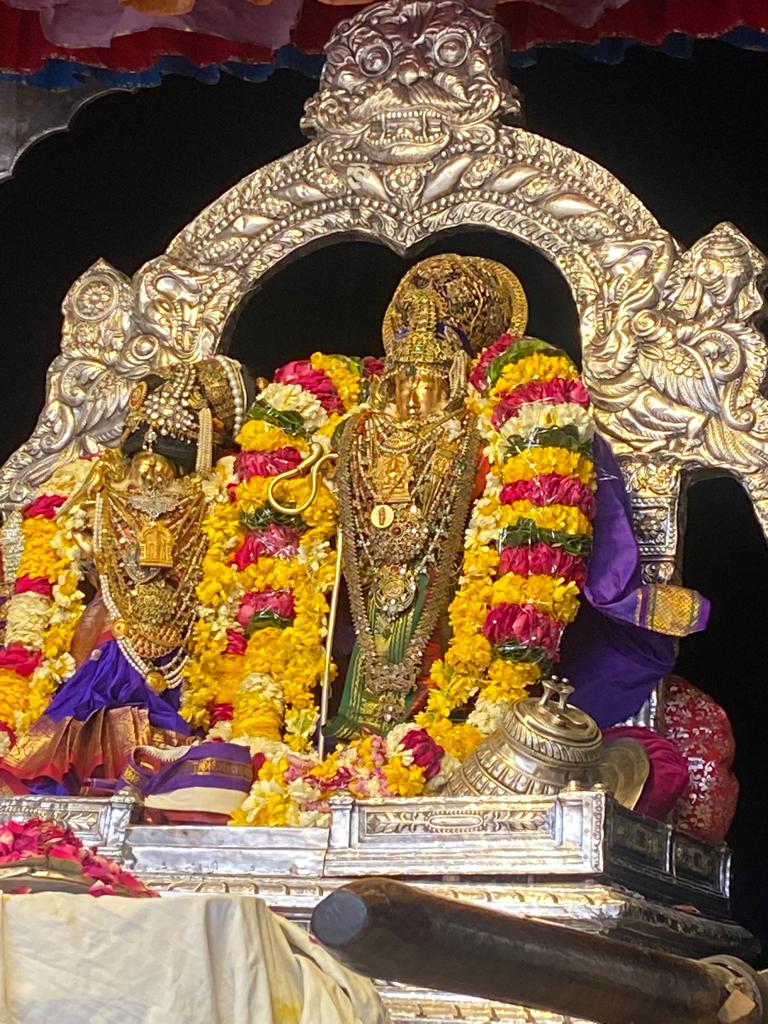 Vrindavan, 2022-03-20 (Vrindavan Today News): Shri Rangji Mandir is celebrating its 10-day annual 'Brahmotsavam', popularly known as 'Rath ka Mela' among Brajwasis, from 20 to 29 March 2022.
Brahmotsavam is not just a temple ritual; it involves the whole town. Once the Garuda Dhwaj is hoisted, it is expected that no householder leaves the town or plans any auspicious ceremony at home until the festival ends. The idea is to allow everyone to fully immerse in the celebrations. Even if someone needs to leave the town due to emergency, he is expected to return before the Garuda Dhwaj is brought down.
The pre-festivities began on 17 March with the pushpa palaki. It was followed by ankurarpanam (initiation ceremony wherein 9 grains or navadhanya were planted in earthen pots) on 18 March, and raksha bandhanam (tying the sacred thread on utsava vigrahas of Lord Goda Rangamannar, chief priest and other priests) and garuda  pratishtha on 19 March.
The main festival will commence today (Sunday, 20 March 2022) with the hoisting of the Garuda Dhwaj on top of the golden pillar, also known as dwaja stambha or sone ka khamba (colloquially), amid chanting of vedic mantras.
The schedule for the 10-day Brahmotsavam is given below: