Banke Bihari, Daanghati, Shriji Temples to be developed on lines of Kashi Vishwanath
Mathura MP Hema Malini discussed the proposal with Prime Minister Narendra Modi
Vrindavan 2022-03-18 (Vrindavan Today News): Mathura MP Hema Malini recently met with Prime Minister Narendra Modi to discuss a proposal for developing three of Braj's most prominent temples on the lines of Kashi Vishawanath in Banaras. These include Vrindavan's Banke Bihari Temple, Govardhan's Daan Ghati, and Shriji Mandir in Barsana. Prime Minister Modi has given her verbal assurance to take the proposal ahead.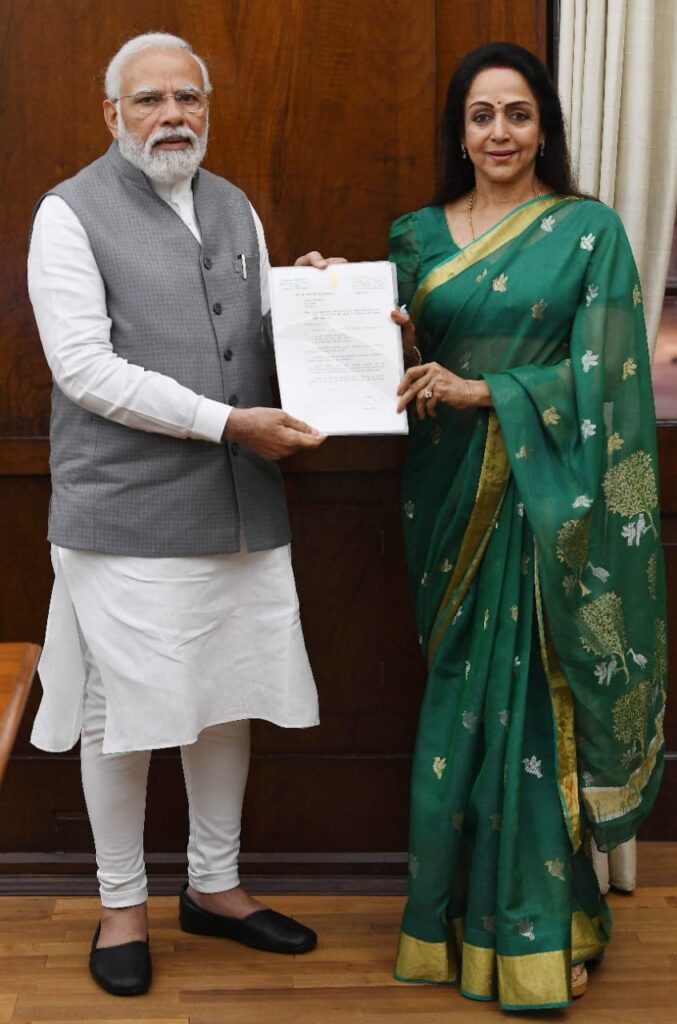 Over the past couple of years Varanasi's Kashi Vishwanath Corridor has emerged as a template for the development of pilgrimage destination in the country. It has inspired several religious and political leaders to raise similar demands for sites of religious significance in their respective states.
During the meeting Hema Malini apprised Prime Minister Modi of the religious and cultural significance of these temples which has its basis in the Puranic legends. With millions of devotees from India and abroad visiting Banke Bihari, Girirajji and Shriji Temples every year, they also hold immense potential from the point of view of tourism.
It is therefore important to redevelop, beautify and maintain these sites in accordance with international standards as have been followed in the case of Kashi Vishwanath in Banaras and Ma Vindyavasini in Mirzapur, she said.
Additionally, as part of zero hour submission in the Parliament, the MP from Mathura also mooted a proposal for providing pension to Braj artists.