Soul warming foods distributed from Kumbh camps
Vrindavan Kumbh ensures that no one remains hungry during the 40 days Mega spiritual event on the bank of Yamuna. Not only are the Khalsas of the sadhus, but the social organizations also running Annakshetra to provide food for all the visitors. With so many devout pilgrims here, offerings are plentiful and food in abundance. People are generous distributing the food often throughout the day.
Amidst the sacred chants and the crowds of pilgrims, one may crave for soul – warming foods as prasadam distributed at different camps. Pilgrims coming from the distant places take shelter in the camps of sadhus, where they are provided with meal along with the spiritual experience. The meals are mostly comprised roti, Puri, sabzi, rice, dal, Kadhi, sweets and Khichdi. In some camps fruits are distributed to the children and the elderly people.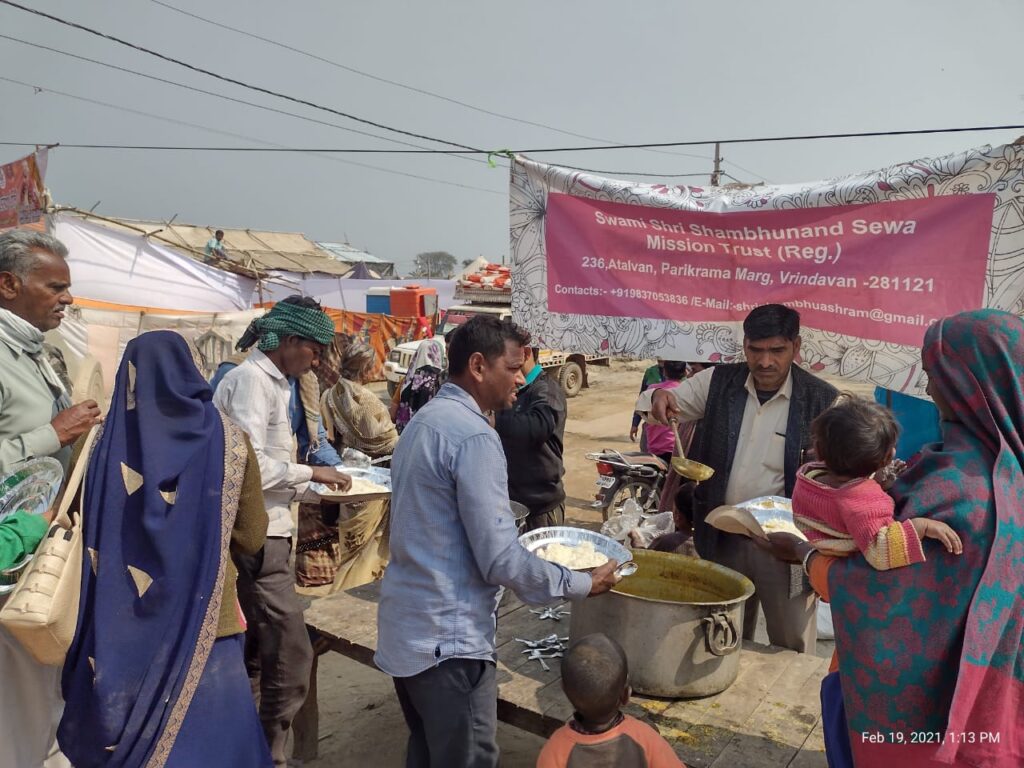 This time the Kumbh Mela in Vrindavan has grown into a colossus – in area, duration, money and footfall. Devotees have joined their religious masters in the charity of providing food and medical help.
Swami Sushilananda of the Shambhunath Ashram said, "The charity of offering food is considered as highest charity a man can perform during Kumbh". "There can't be a better spiritual experience and the spirit of pilgrimage other than feeding people," added Swami ji.
.