Substandard Quality of Peda at Mathura Junction
Selling of substandard pedas at railway stations tarnishes brand reputation
State Government has already recommended for the GI tag of Mathura's Peda
2023.05.01 (Vrindavan Today News): Passengers arriving at Mathura Junction are in for a disappointment as the famous Mathura Peda sweet is not being sold at the station. Instead, the Peda being sold is supplied by a Petha manufacturer from Agra due to railway rules.
Mathura is known for having several famous Peda sweet makers, with Mathura Peda being renowned all over the country. However, the quality of Peda being sold at the junction is subpar and does not meet the standards for which it is globally recognized. Railway rules are being held accountable for this situation.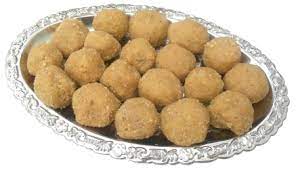 The Railways has fixed the price of pedas being sold at railway junctions at Rs. 380 per kilogram. The supplier company sells the pedas to stall operators at Rs. 360 per kilogram. The stall operators make a profit of Rs. 20 per kilogram on the sale of pedas. In the market, the price of khoya (the main ingredient used to make pedas) is as high as Rs. 300 per kilogram. Given this scenario, the supplier company cannot possibly provide high-quality pedas to stall operators at such a low price, resulting in subpar Peda being sold at the station.
Another significant change that has taken place is the decision-making authority regarding the food items sold at the junction railway station. Earlier, the Agra division used to decide which food items would be available, but now, the railway headquarters will make the final decision.
This development will have a direct impact on Peda and Petha sales. The tender process is open to all, and anyone can participate. While this opens up the opportunity for anyone to participate in the competition and submit their tender, the winning company may choose to compromise on quality to maximize profits since the price will be set by the headquarters.
In the words of Prajashti Srivastava, PRO Agra DRM, "The decision of which food item will be sold at the junction will now be taken by the headquarters. Until now, this decision was taken by the Agra division. The sales of all the food items sold at the junction are monitored. For this, campaigns are conducted from time to time. Action is taken for poor quality."
As the headquarters takes over the decision of which food items will be sold at the railway junction, one question arises: will the focus remain on ensuring good quality, or will profit take precedence over it? It should be noted that the Uttar Pradesh State Government has already recommended for the GI tag of Mathura's Peda.