Swami Vidyananda of 'Katyayani Peeth' attains Mahasamadhi at 86
The longest serving Mahant of the Katyayani Temple, Swami Vidyananda passed away on Wednesday evening. He was 86. He had been sick for a long time. Swami ji was the President of Katyayani Shakti Peeth Trust.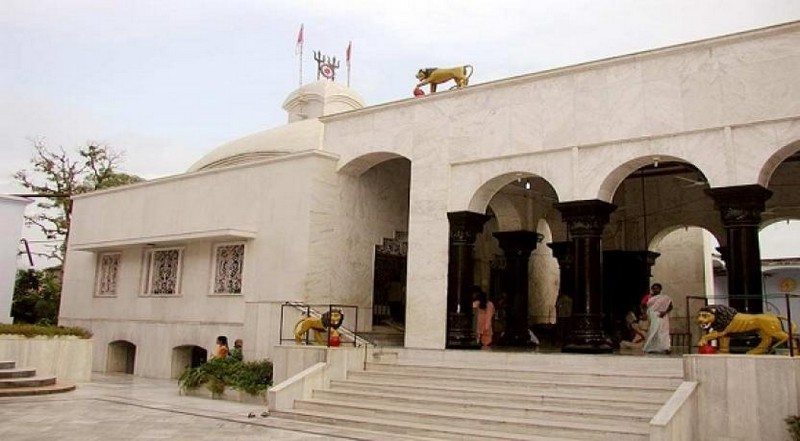 Swamiji's demise has sent shock waves among the devotees and Brajwasis. Born in Vrindavan on 24th December 1935 as Vidhubhushan, Swami Vidyananda became a Mahant of the 'Katyayani Peeth' on the auspicious day of Akshaya Tritiya of 1954. He took initiation from Keshavananda ji Maharaj at an early age, as his parents Shri Vishwambhar Dayal and Smt. Rampyari used to visit Swami Keshavananda very frequently and became his disciple. The child Vidyabhushan also used to accompany his parents to visit Swami Keshavananda along with his parents. It was Swamiji's mercy that he decided to give diksha to child Vidyabhushan and dedicate him to the service of Maa Katyayani. His Sacred thread ceremony was performed by Swami Nityananda. He was the fifth Mahant of the 'Katyayani Peeth', after Swami Keshavananda (the founder of the temple), Swami Satyananda, Swami Nityananda and Rani Maa.
Talking to 'Vrindavan Today', Acharya Naresh Narayan, the Chief Editor of 'Anant Sandesh' said, "The Vrindavan community' is deeply anguished by the passing away of Swamiji. He will live on in the hearts and minds of lakh of devotees due to his exemplary service and noblest thoughts."
Katyayani Peeth is one of the 52 Shaktipeeths of India. It is believed that Sati's hair fell off here on this spot.The temple was consecrated on full moon day of Magh as per the Hindu calendar, in the year 1923, by Shri Keshavananda Ji Maharaj.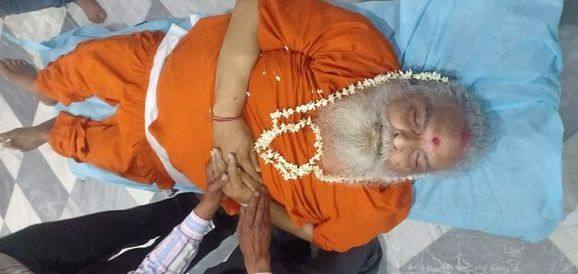 Swami Keshavanand ji, the founder of Katyayani Shakti Peeth, spent about 33 years traversing the snow clad peaks and dales of the Himalayas meeting the existing masters under directions of his Guru Shri Lahiri Mahasaya. There he had the vision and direction of the Almighty Mother to proceed to Vrindavan and perform the most important mission of his life by locating the Peethsthan mentioned in the Purans, install the deity of Goddess Katyayani and restart the worship of the Goddess for the benefit of mankind in the present times. Guided by the dictates of the almighty he came to Vrindavan and started living in a small hut on the banks of river Yamuna in Radha Bagh and identified the Shakti Peeth. He gradually acquired the land and built the present temple and an ashram in the year 1923, where he lived the rest of his life until October 1942 when he attained "Mahasamadhi".