Virat Kohli visits Vrindavan with wife Anushka Sharma and daughter
The couple went to Baba Neem Karoli and Maa Anandmayi Ashram
2023.01.05 (Vrindavan Today News): Former Indian Cricket team captain Virat Kohli visited Vrindavan Dham this morning, along with wife and actor Anushka Sharma and daughter. The couple reached Vrindavan early in the morning at 8am and went straight to Baba Neem Karoli's Ashram at Atalla Chungi, and from there to Maa Anandmayi Ashram.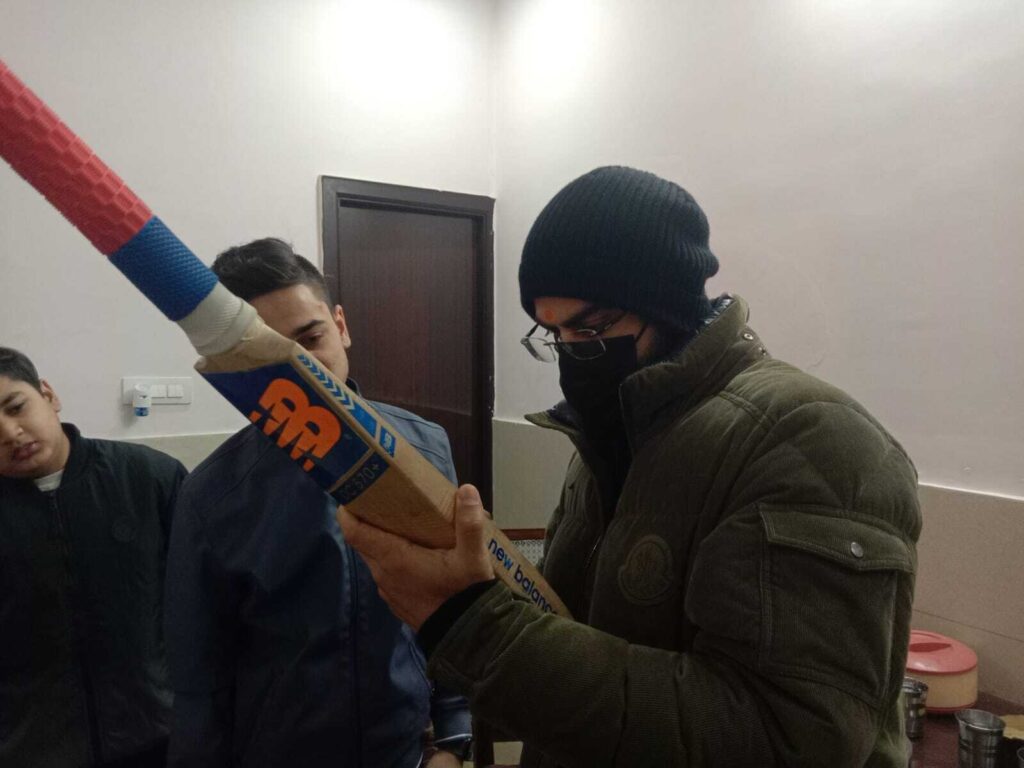 Virat and Anushka paid floral tributes at Baba's Samadhi and spent some time in meditation to seek his blessings. After relishing the Baal Bhog prasad, they distributed blankets to ashram inmates, and obliged young fans with autographs and selfies. According to reports, they spent nearly an hour-and-a-half at the ashram before proceeding to Maa Anandamayi Ashram. The family also visited Shri Hit Premananda Govind Sharan ji Maharaj.
The couple is known to be devoted to Neem Karoli Baba who is venerated as an avatar of Bhagwan Hanuman. Baba's followers and devotees are present all over the world. Virat and Anushka's November 2022 visit to Kainchi Dham – Baba's ashram in Kumaon, Uttarakhand was widely discussed in the media. However, this time their travel plan was more guarded. From what's known, they were to arrive in Vrindavan in the afternoon and go directly to Maa Anandmayi Ashram.