Vrindavan to get its own light rail, railway station
The project worth Rs. 850Cr entails construction of a two-lane highway, light rail, and world-class railway station with public facilities along the 13-km Mathura Vrindavan rail route
Vrindavan, 2022-05-04 (Vrindavan Today News): Vrindavan is all set to get its own light rail and a world-class railway station along the Mathura-Vrindavan rail route. The project worth Rs.850Cr entails construction of a two-lane highway, light rail, and world-class railway station with public facilities along the 13-km-long rail line.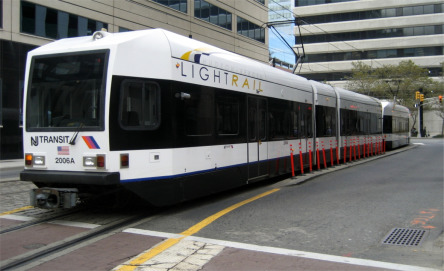 On Wednesday Mathura MP Hema Malini and UPBTVP vice chairman Shailja Kant Misra met with minister for road transport & highways Nitin Gadkari and railway minister Ashwini Vaishnaw to discuss the proposal for proper utilisation of the near-defunct rail line.
Currently, the meter gauge line is being used to run a rail bus which makes two nominal rounds in the morning and evening each day, covering only five stations between Mathura Junction Railway Station and Vrindavan. These amounts to sheer underutilisation of the 13-km-long and nearly 22-km-wide stretch covering 38.7 hectares of land, hat has fallen prey to encroachment as a consequence.
After carefully examining the proposal, Gadkari granted approval to implement the same under Mass Transit System (MTS). He said his ministry will bear the cost of the project once the railway ministry has transferred the land to it. The proposal was therefore discussed further with railway minister Ashwini Vaishnaw to seek a go ahead from him. While granting his approval, Vaishnaw assured Hema Malini and Misra of immediate and speedy implementation of the plan.
"The 22-km-wide stretch along the railway line will be divided into three tracks of which two seven-km-wide tracks will be used for the construction of to and fro roads connecting Mathura and Vrindavan, and the remaining six-km stretch will support the light rail via bridges on junctions like Janambhumi and Masani etc.," shared UPBTVP's Misra.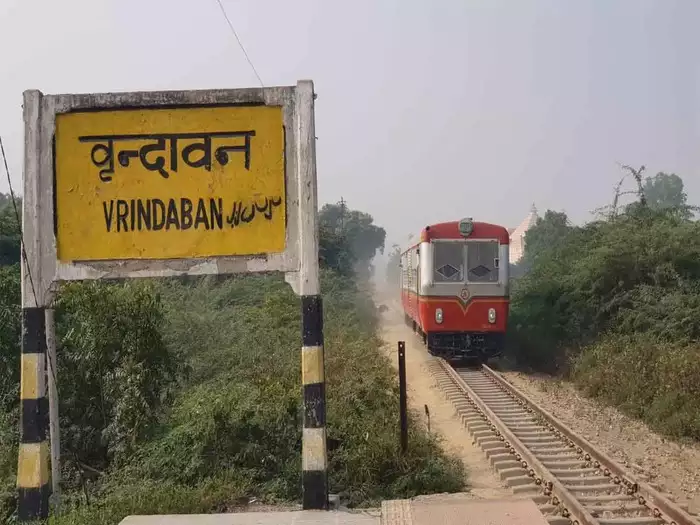 Light rail or Light Rail Transit (LRT) is a form of urban rail public transportation that generally has a lower capacity and speed than heavy rail and metro systems, but higher than traditional street-running trams. Given the rising cost and longer turnaround for conventional metro rail projects, the Indian Government is promoting LRT systems that are quick and up to 30 per cent cheaper. In November 2020 the Government released new standards for its implementation in tier 2 and 3 cities with a population of less than one million.
As per the new standards The LRT system would use rubber-tired coaches powered by overhead electrification. These would be 12m-long single coaches or 18m-long articulated units that are expected to be 2.55m-wide, with a floor height of between 300 and 350mm and a weight of 10 tonnes. The system would be suitable for corridors carrying up to 10,000 passengers per-hour-per-direction over the next two decades.
Other LRT projects in various stages of consideration and implementation include Nashik in Maharashtra, Gorakhpur in Uttar Pradesh, Warangal in Telangana, and Kerala's Thiruvananthapuram. Two LRT corridors have also been announced in Jammu and Srinagar.
Public intellectuals and concerned citizens of Vrindavan have long been demanding a separate railways station that would underline and maintain a unique identity for the town. Additionally, it will serve to take the pressure off Mathura –Vrindavan Road (M.D.R. 123) which is the only approach road left to enter Vrindavan. Perennially under construction and repair, the Road gets overcrowded during peak hours and on special occasions, posing a risk to commuters' lives.
Moreover, green activists also see a glimmer of hope in this project which by virtue of sharing traffic load will eliminate the need for widening of M.D.R. 123 that would require the felling of fully grown trees. The government proposal is estimated to affect 4.184 hectares of protected forest land, in addition to 2.786 hectares already sanctioned earlier.