Goshala in Barsana, producing 300 units of bioelectricity daily
Mataji Goshala: a self-sustaining, hi-tech setup producing 300 units of bioelectricity daily
Chandigarh resident Chandramohan and his wife Vibha are behind the Goshala's technical success.
Barsana, 2021-10-28 (Vrindavan Today News): Maan Mandir's Mataji Goshala was established by Padma Shri Ramesh Baba in the year 2007 to protect cows in the region from rampant smuggling along the shared borders of Mathura, Haryana and Rajasthan. Today the sprawling 170-acre Goshala is home to over 50000 cows.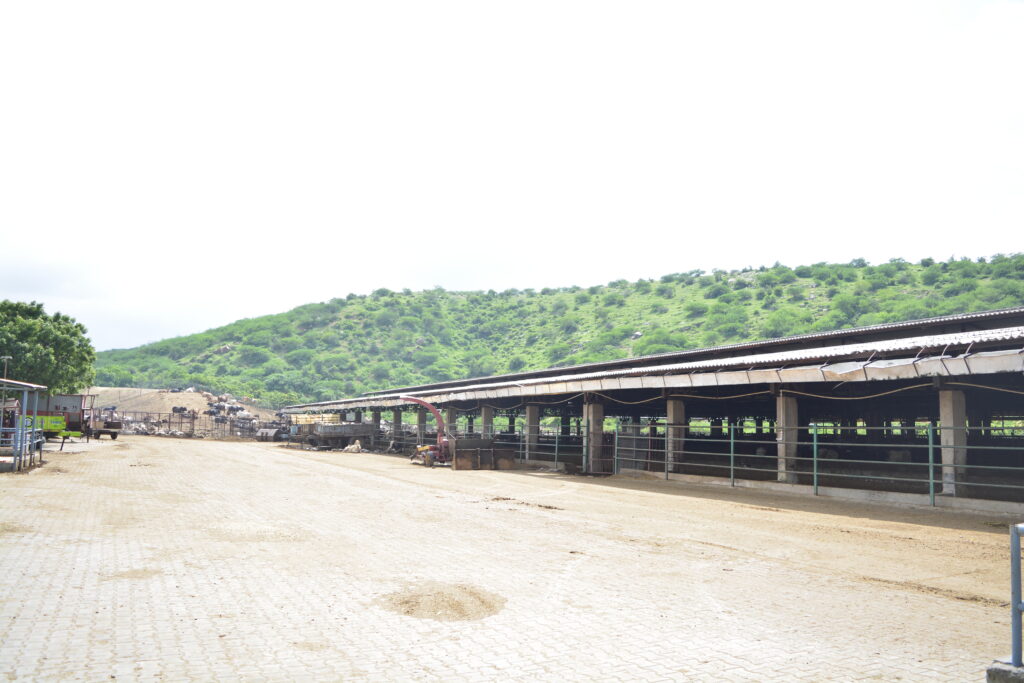 Having come a long way from being an ordinary cow shelter, Mataji Goshala has registered itself as one of the most hi-tech, efficient and environment-friendly establishments in the country currently. Additionally, it provides employment to thousands of people, and attracts an even greater number of devotees nurturing a desire for selfless service.
Chandigarh-resident Chandramohan and his wife Vibha who have been serving at the Goshala since 2015 are to be credited in a big way for its technical prowess. The two had taken refuge in Ramesh Baba nearly 20 years ago. A chemical engineer by qualification, Chandramohan left his pharmaceutical business in Chandigarh to live and serve in Barsana with Vibha. She has an academic background in Chemistry and Biotechnology.
The couple established a biogas plant at Mataji Goshala with the objective of making it self-sustaining. The plant produces enough electricity to operate the 15 tubewells in the temple and goshala precincts that provide water for daily activities such as cleaning of premises and bathing the cows.
Around 150 tonnes of cow dung is produced in the Goshala daily, of which 30 tonnes is converted into a tonne of biogas and 12 tonnes of slurry. The biogas thus obtained is run through turbines to generate approximately 300 units of electricity. The remaining 120 tonne dung goes for manufacturing organic manure. Two generators that were purchased at a cost of Rs. 14.5 lakhs to fuel the plant during the initial days, run on biogas today. The wheat mill is also powered by bioelectricity.
According manager Sunil Singh, Adani Group's Adani total Gas Limited will be setting up a compressed biogas plant in the Goshala very soon. The foundation stone for the project will be laid in November.