Jiva Music School inaugurated; Dhrupad to be the center of attraction
2023.08.02 (Vrindavan Today News): Jiva Music School was inaugurated on Tuesday at the campus of the 'Jiva Institute' in Vrindavan. The Music School was inaugurated by Mahant Dr. Satyanarayan Das Babaji, the founder of Jiva Institute in the presence of his followers and other guests invited for the event.
Dhrupad, Harmonium, Pakhawaj, Tabla and vocal music will be taught to the students in the school. The music classes will be conducted for three days in a week between 9 am to 12 pm. The number of days for the classes may be increased depending on the number of students.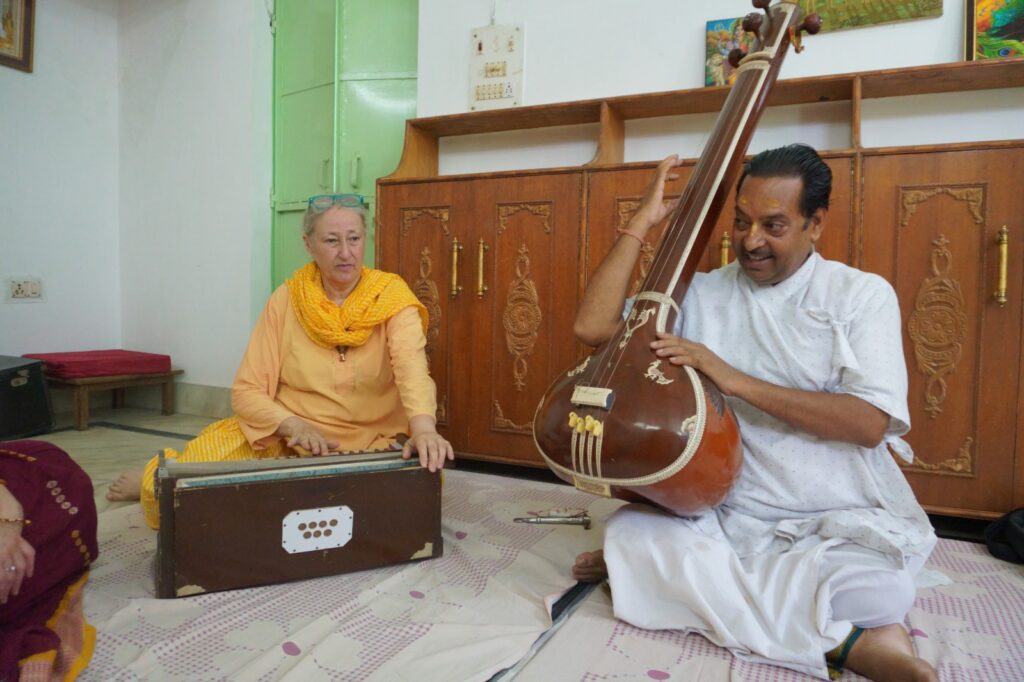 Famous vocal singer Shri Kamboj Mishra will give classes on Dhrupad to the students. Shri Mishra is the cousin of the Legendary Dhrupad singer Late Shri Vidhur Malik. The tradition of Dhrupad is recorded back to the saints of Brajbhumi, namely Swami Haridas, Surdas, Govind Swami and the Ashtachhaap Poets and followed by Tansen and Baiju Bawara.
While speaking on the initiative Mahant Dr. Satyanarayana Das Babaji said, "It is first of its kind project taken up by Jiva Institute with the objective to preserve the culture of Braj. There were many music schools in Vrindavan, which produced world class singers. But with the changing times most of the schools have been closed."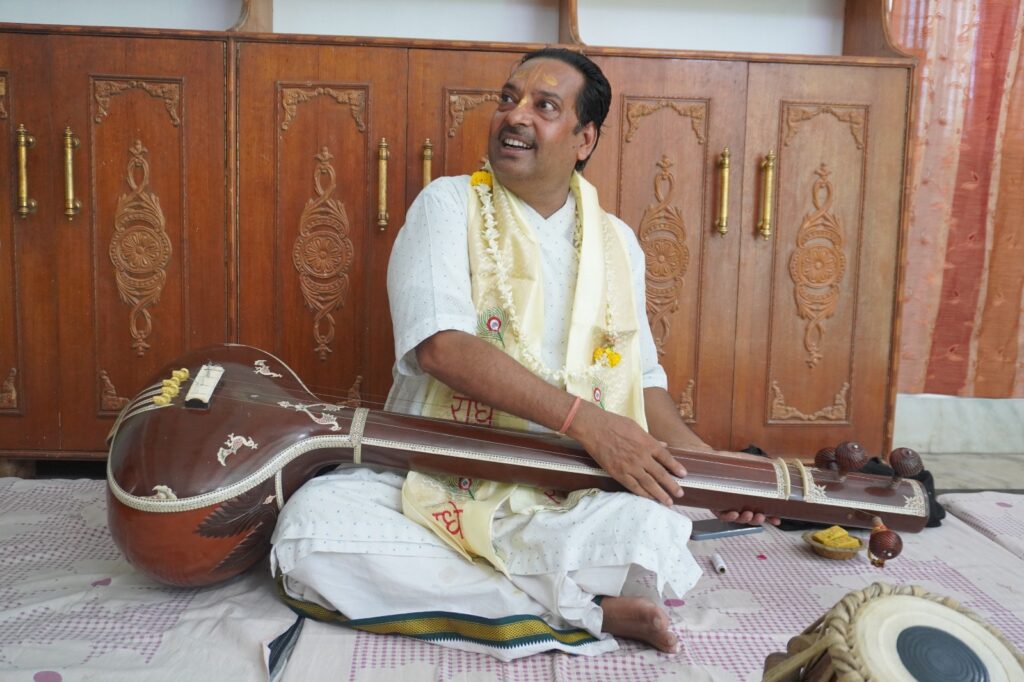 Babaji further added, "There are not many music schools that exist in Vrindavan, give the classes on the Classical Music. The youths and the interested people are deprived of learning classical music. The Jiva Music School gives an opportunity to the students willing to learn music in Vrindavan,".
"There is an enormous scope in the field of the Hindustani Classical Music and the Braj folk art. We just need to explore them how it can be connected with the livelihood opportunities. Jiva will come up more such projects in the coming days," assured Babaji.
Jagannath Poddar, the Editor-in-Chief of 'Vrindavan Today' said, "'Jiva institute' has been a centre to impart the Vedic Knowledge and the wisdom based on the 'Gaudiya Vaishnava theology'. It also runs a Sanskrit School, Jiva Ayurvedic Clinic, conducts Yoga classes and involved in many other philanthropies. Several scholars have been benefited studying in this institute. The inauguration of the Music School adds another feather on its cap."