Municipal Corporation to Enhance Divine Experience at Yamuna Ghats
2023.04.15 (Vrindavan Today News): In an effort to make the ghats of Yamuna more comfortable for devotees, the Mathura Municipal Corporation has announced plans to undertake a series of measures. This includes not only regular cleaning of the ghats, but also the use of chlorine and medicine to eliminate mosquitoes and flies. Moreover, the ghats will be adorned with attractive paintings and messages related to cleanliness.
During a recent inspection, Municipal Commissioner Anunay Jha announced that the cleaning system at the ghats will be further strengthened. The Corporation has already appointed 28 employees for this purpose and the concerned officials will also inspect the cleaning system.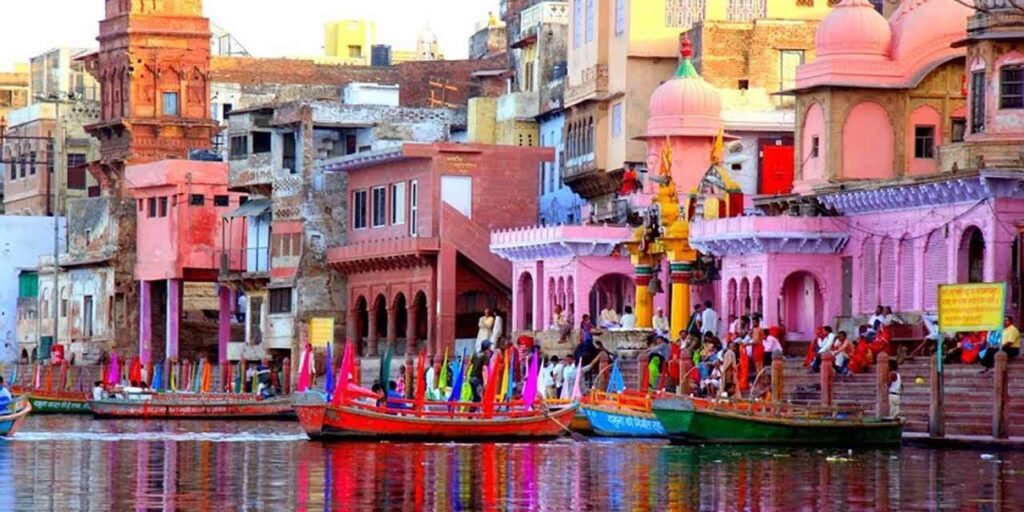 Apart from this, the Municipal Corporation has also taken the initiative to improve the roads in the area. The inspection included the recently constructed mastic asphalt road from Dwarka Pede Wale to Holy Gate intersection, which was found to be of high quality. The construction work of the mastic asphalt road from Vishram Ghat Hanuman temple to Bengali Ghat underpass was also observed.
Local residents and traders expressed their gratitude to the Municipal Commissioner for the improvements being made to the roads and the ghats. During the inspection, the Commissioner encouraged the cleaning workers to continue their good work and maintain cleanliness.
The initiative has been well received by the public and is expected to significantly enhance the overall experience of devotees visiting the Yamuna ghats in Mathura.