Sewage Flows into Yamuna unabated despite NGT's Order
2021.12.27 (Vrindavan Today News): The Braj-Vrindavan Heritage Alliance (BVHA) scored a major victory on December 17th when the National Green Tribunal (NGT) delivered its order on the longstanding case regarding the discharge of sewage into the sacred Yamuna River.
Unfortunately, the flow of sewage continues unabated, and it remains to be seen whether the state government will comply with the NGT's directives. The original complaint was filed by BVHA members Shri Damodar Shastri and Shri Vijay Kishore Goswami with the impassioned support of advocate Shri Akash Vashishtha. Their statement revealed that Vrindavan's two STPs, which have a combined daily capacity of a mere 12 million liters, are grossly insufficient to process the 20 million plus liters of effluent generated by Vrindavan's population every day.
Additionally, the Kosi drain brings in another 9 million liters of sewage from Kosi, 4 million liters from Raya, and an unknown amount from Chhata and a number of other small villages. Thereafter, the entire wastewater burden of the Kosi drain is dumped directly into the Yamuna River in Vrindavan'
In January of 2021, the UP Pollution Control Board recorded extremely high levels of pollutants in Vrindavan's Yamuna, resulting in the following:
*Combined bacteria levels (Total Coliform) 136 times higher than the maximum permissible levels *Fecal contamination including e.coli (Fecal Coliform) approximately 12.4 times higher than the maximum permissible levels *Biochemical oxygen demand (BOD) of more than double the maximum permissible levels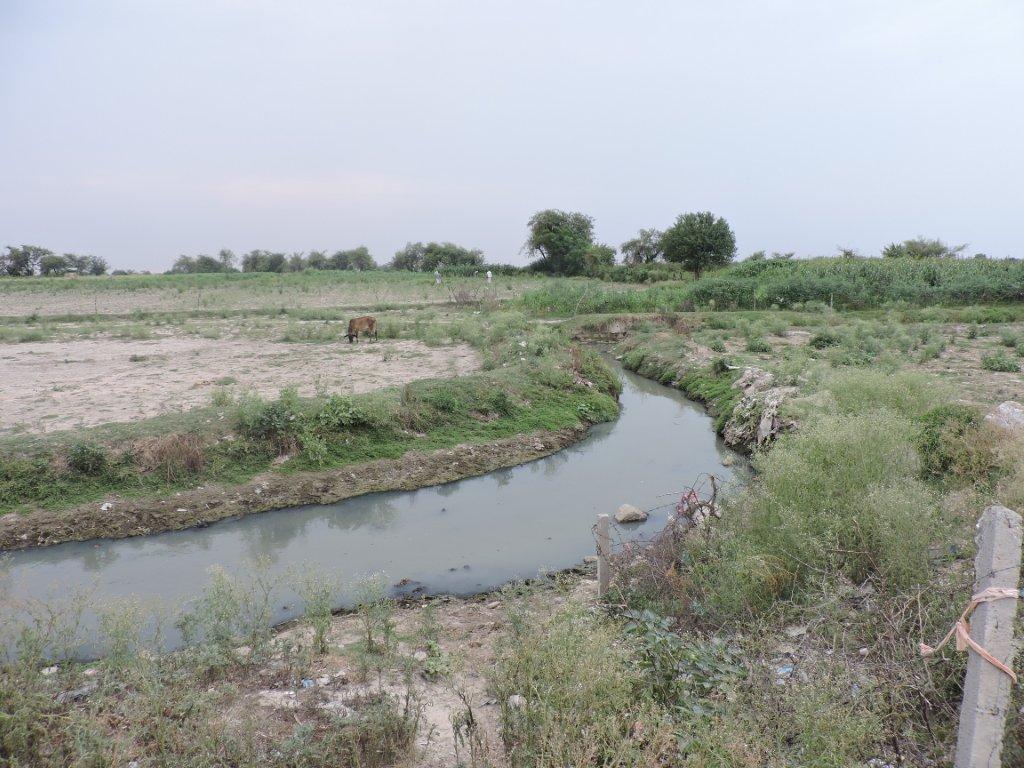 The NGT's report offers the following scathing criticism of the state's anti-pollution efforts to date: "The National Mission for Clean Ganga erroneously states in the letter dated July 23, 2020, that the work of the sewerage in Mathura – Vrindavan had been completed. The State Pollution Control Board has failed to perform its duties to prevent, control and abate pollution in Vrindavan under Section 17 of the Water (Prevention and Control of Pollution) Act, 1974."
Unsurprisingly, the sewage and industrial effluent dumped into the Yamuna at Vrindavan was found to be the primary cause of pollution in the region, as the water downstream from Vrindavan is significantly more polluted than water tested upstream.
In conclusion, the NGT directed the Chief Secretary of Uttar Pradesh to monitor all pollution-control efforts by state agencies, and enjoined state authorities to ensure funding for sewage treatment. The Mathura-Vrindavan Development Authority (MVDA) was also instructed to clear all encroachments on the floodplain, and plant trees in order to prevent further encroachment there.