Banke Bihari darshan video goes viral yet again; enquiry ordered
Instances of misconduct, including a video leak of Banke Bihari's once-in-a-year Akshay Tritiya Charan Darshan, have been reported frequently at the temple.
Vrindavan, 2021-12-27 (Ashee Sharma): In yet another instance of misconduct at Vrindavan's Banke Bihari Temple, a video of 'sevayats' giving special 'darshan' to some devotees outside of the prescribed schedule has gone viral on social media. An enquiry has been ordered into the matter.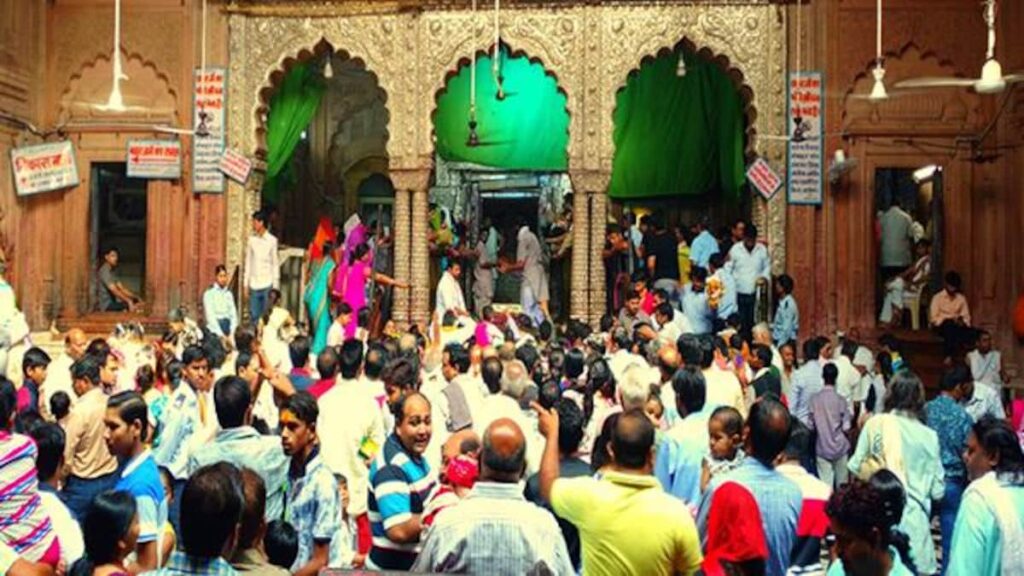 It should be noted that photography is strictly prohibited in Banke Bihari Mandir. Yet this and several other examples of 'seva apradh' (offence) are frequently reported, thanks to the impropriety of a section of goswamis. In the said video, they can be seen removing the bamboo curtain ('chik') for some favored devotees to have a look at Thakurji outside of the set timings.  
While special 'darshan' from the 'Jagmohan' and allowed at a cost for devotees, even in that case the schedule is sacrosanct and cannot be flouted for anybody. Apart from the fact that it breaches the temple's 'no photography' rule, it is for this reason that the clip has raised the hackles of the temple administration forcing it to call for an enquiry based on CCTV footage. A report will have to be submitted to the manager in this regard, said asst. manager Umesh Saraswat.
A couple of years ago in 2019, the errant goswamis of the shrine were in the news for leaking pictures of Banke Bihari's Charan Darshan that are given only once in a year on Akshay Tritiya.
Numerous occurrences of this kind were reported during the lockdowns. When sincere devotees with modest means, but more importantly those with regard for thakuriji's schedule, waited in long queues braving the pandemic threat, certain goswamis were giving VIP darshans to their favoured 'yajmanaas' from affluent or influential backgrounds. When the matter came to light, renovation work going on in the temple at that time was used as pretext to placate them. People have also complained about the temple's security guards misbehaving with them for no apparent reason on several occasions, particularly on festival days.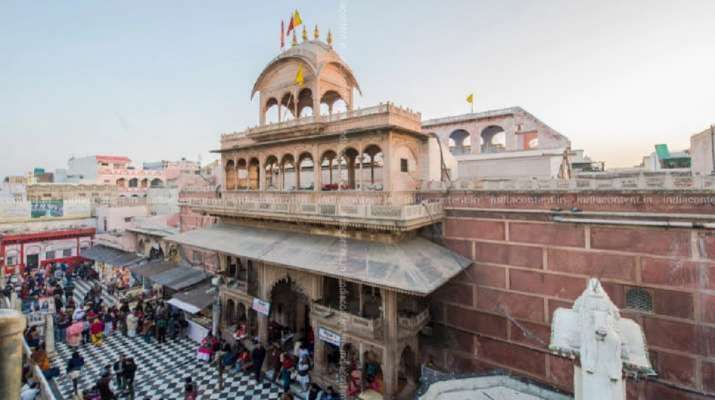 While (comparatively) smaller offences like sitting with backs turned towards Thakurji, using the phone during His seva, parading the offerings meant for Him to the public on social media are rather common here, as the most publicised and consequently commercialised Thakur of Vrindavan, Banke Bihari has been made to go through situations far more uncomfortable than these at the hands of an unscrupulous faction of Goswamis.
In just three years the 'rasoi' (kitchen) set up by temple's management committee in 2013 was closed down owing to internal disputes. It is quite unbelievable that the richest Thakur of Vrindavan does not have a proper kitchen. His 'bhog' which is offered eight times in a day is arranged by the sevayat in-charge.
Banke Bihari has unfortunately also been in the news for other seva-related issues such as timings of 'darshan' and 'phool banglas' that were dragged to the court by bickering goswamis who refused to settle them internally.