Visitors brutally assaulted by Parking Operators
Devotees Brutally Assaulted and Clothes Torn by Parking Operators in Vrindavan
2023.04.09 (Vrindavan Today News): Vrindavan witnessed a shameful incident as a group of parking operators mercilessly bullied and assaulted the devotees who had travelled from outside the town for darshan of Thakur Banke Bihari.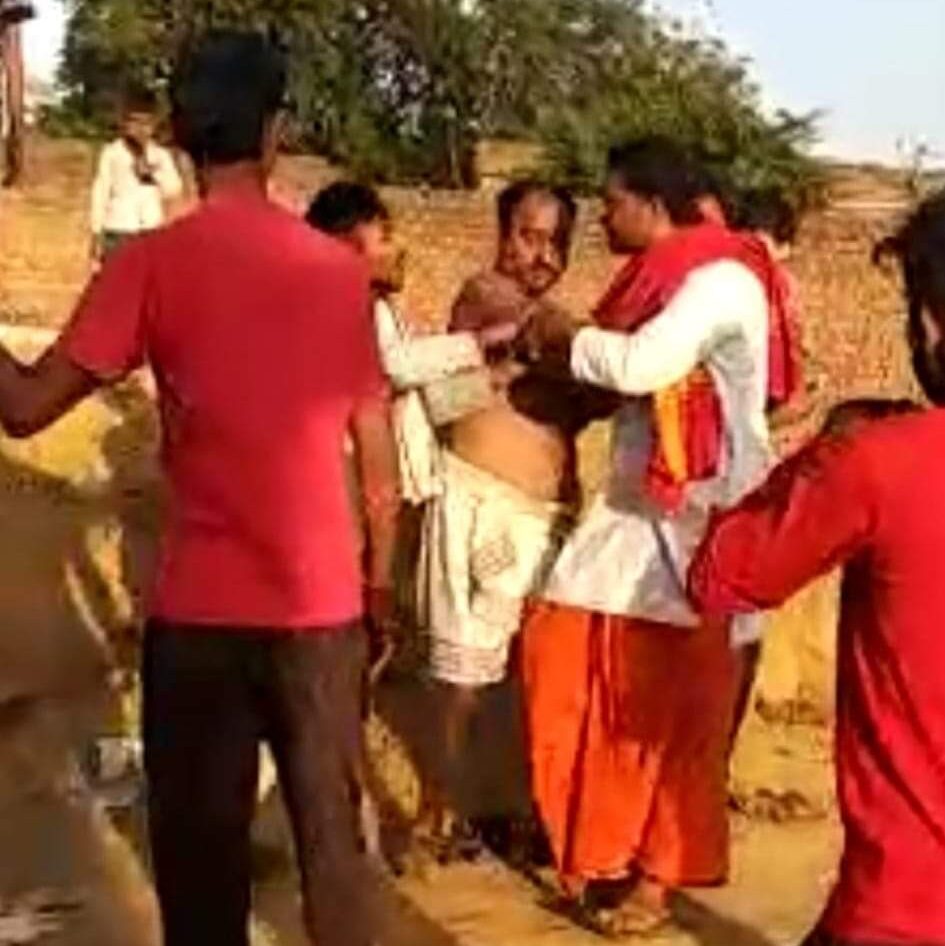 The altercation, which occurred near the Shat Shikhar Temple on Ramtal Road, resulted in tearing off the clothes of the devotees. A video capturing the brutal incident went viral on social media on Saturday afternoon, prompting the police to investigate and register a case at the Jaint police station.
The two-minute-nine-second video shows the operators were beating devotees with sticks and rods in the parking lot. The victim's clothes were ripped off during the altercation, and the attackers continued to assault him. The identities of the devotees and their origins are unknown, as they left the scene after the incident.
The police have identified the attackers and are searching for them. According to CO Sadar Praveen Malik, the assailants will face serious consequences, and their parking licenses will be revoked.
The incident has garnered widespread outrage in Vrindavan, with many people demanding immediate justice for the victims. The Municipal Corporation of Mathura-Vrindavan has taken notice of the incident, and Ummed Singh, the Tax Superintendent, has stated that the MC would investigate whether the parking operators had a license to operate in the area. If they did, their license will be revoked, and legal action will be taken against them if they did not have permission to operate.
The brutal assault on devotees has left a deep scar on the community, and the police have assured the public that they will do everything in their power to ensure that the attackers are brought to justice.