Ladliji Temple receiver resigns over allegations of fund mismanagement
Dr. Krishna Murari Goswami was appointed receiver of Ladliji Temple, Barsana in 2015
Barsana, 2021-10-08 (Vrindavan Today News): Ladliji Mandir receiver Dr. Krishna Murari Goswami has submitted his resignation to the court following allegations of temple fund mismanagement that were made against him. The resignation has not been accepted yet, even though the court has received a number of applications for the post.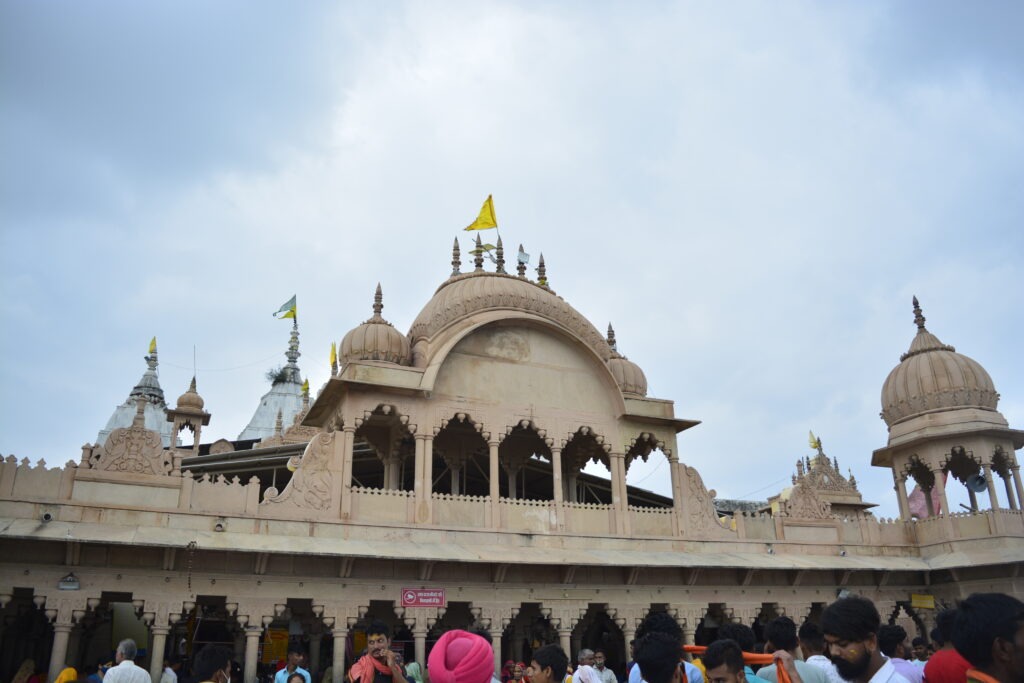 In 1972, the Goswami samaj of Ladliji Mandir situated on Brahmanchal Parvat in Barsana, constituted a Management Committee for the upkeep of the temple and to oversee day-to-day operations. The command was in their hands until 2013 when the court decided to appoint a receiver owing to charges of mismanagement and internal strife within the Committee.
Mahesh Chandra Gautam was the first receiver who held the position for two years. Dr. Krishna Murari Goswami took over from him in 2015. He made several important contributions to the temple's management in his seven years of service. In the last one year, however, various allegations such as those regarding irregularities in accounting for temple funds and permitting of illegal shops in the premises were levelled against him in the court by Rasabihari Goswami, a local resident of Barsana, as a result of which he has decided to step down from the position.