Vrindavan residents plan Post-Holi agitation against escalating traffic woes
Prior to launching the agitation, complaints, solutions and suggestions will be sought from the city's prominent NGOs as well as religious, social, business, medical, educational and government organizations till March 10.
Vrindavan, 2022-03-01 (Vrindavan Today News): Eminent personalities from various NGOs as well as religious, social, business, medical, educational and government organisations held a meeting at Dhanuka Ashram recently to discuss the issue of worsening traffic management/control in Vrindavan.
After hours of deliberation during which specific concerns and solutions were mooted by the participants, it was decided that in the event of the authorities failing to take any remedial action, a large-scale public agitation will be organised by the town's residents post-Holi.
Prior to launching the agitation, leading institutions from the above-mentioned fields will be given time till March 10 to submit an official communication detailing the specific complaints/concerns they are facing. These will be compiled and forwarded to the local body/government officials.
Prominent personalities such as Mathura Vrindavan Municipal Corporation vice chairman Radhakrishna Pathak, Brajwasi Teerth Purohit Panda Sabha secretary Shyamsundar Gautam, head of Nagar Udyog Vyapar Mandal, manager of Dhanuka Ashram Vijay Rinwa and others present during the meeting acknowledged the fact the if the situation is not addressed immediately, traffic woes in Vrindavan will very soon assume grotesque proportions.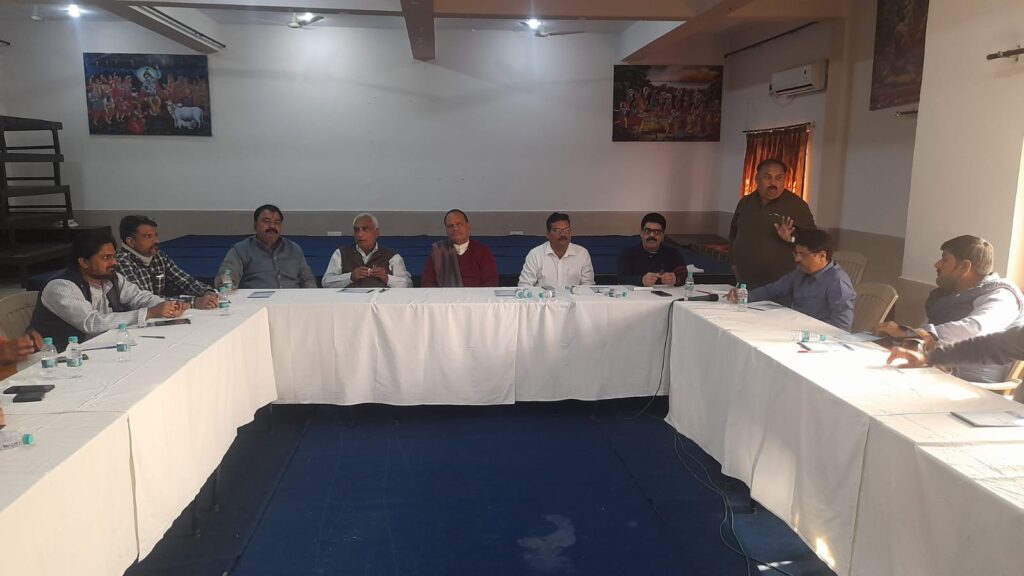 Not only is the menace causing travel delays and inconvenience, it has also become a threat to life and safety. Incidences of accidents as a result of traffic mismanagement are frequently reported in Vrindavan. Further, daily traffic jams and the sheer vehicular load contribute in a big way to the city's pollution levels.
In addition to all this, it also impacts the image of the town negatively. On one hand the government wants to promote Vrindavan as a tourist destination/brand, and on the other doesn't seem to care about this most unsightly and inconveniencing problem.