Phulera Dooj: The day when Lord Brahma solemnised Radha-Krishna's marriage in Bhandirvan
Phulera Dooj is being celebrated today (March 4)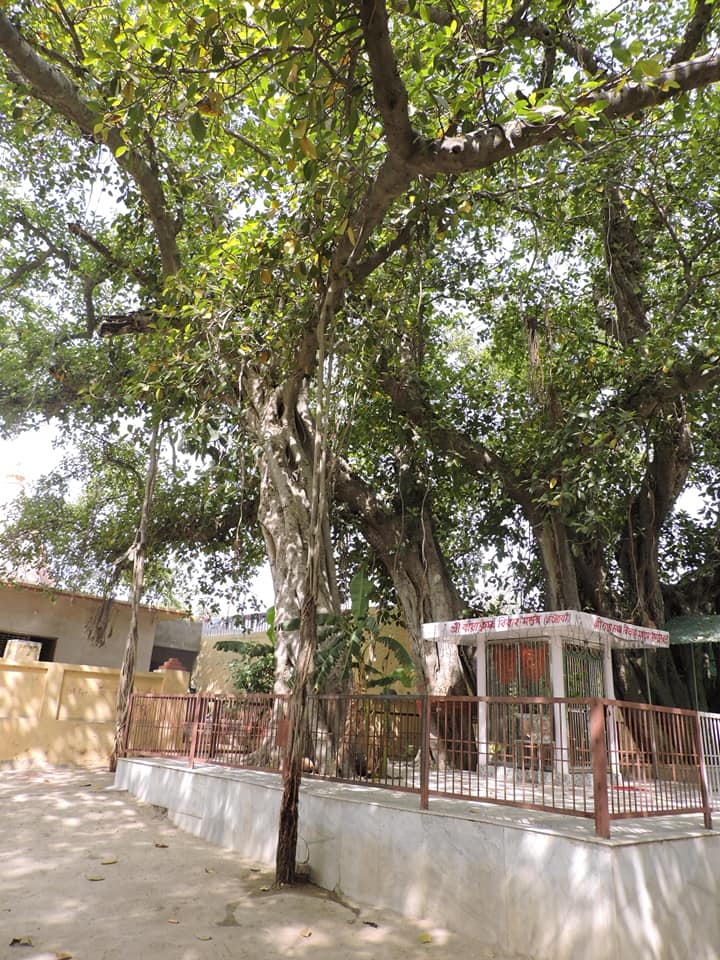 Vrindavan 2022-03-04 (Vrindavan Today News): Phulera Dooj celebrated on the second day of the bright fortnight of the month of Phalgun marks an important event in the 40-day Braj Holi calendar. The festival holds special significance in Bhandirvan where Radha and Krishna married each other in Dwapar Yuga on this day. The vedic wedding ceremony was solemnized by the creator, Lord Brahma, himself.
The endearing story of their wedding is narrated in Gargacharya's Garga Samhita as well as in the Krishna Janma Kand of the Brahmavaivarta Puran. According to the later, one day Nand Baba decided to take Krishna to Bhandirvan for grazing the cows. Sitting in his father's lap, the divine child deciding to enact another lila, stirred up a storm in the sky. Lightning and thunder flashed through the black clouds, and soon enough a heavy downpour ensued. Worried about the safety of his little one and the cows Nand Baba asked Krishna to stop the mayhem. Krishna, who was waiting for this opportunity, relented at once.
As soon as the rain stopped, Shri Radha appeared from behind the scattering clouds. Picking up Krishna from Nand Baba's lap, just as she touched him to her bosom, the child Krishna grew up to become as big as Her. Enchanted by the divine darshan Lord Brhama arrived at the scene, and prayed to Shyama–Shyam to bless him with the great fortune of seeing Them getting married. He also expressed the desire to carry out the ceremony. Radha and Krishna obliged. The vedic ceremony was carried out at Bhandirvan at the place where the Bhandir Bihari Temple stands today on the auspicious day of Phulera Dooj.
Soon after the wedding was over Brahma left for his celestial abode and Shri Krishna came back to his child form, playing in Nand Baba's lap once again. The story evolved into a tradition as per which people carry out Radha-Krishna Vivaah Manorath at Bhandir Bihari Temple on Phulera Dooj every year. Hindus also consider this day auspicious for marriages in general.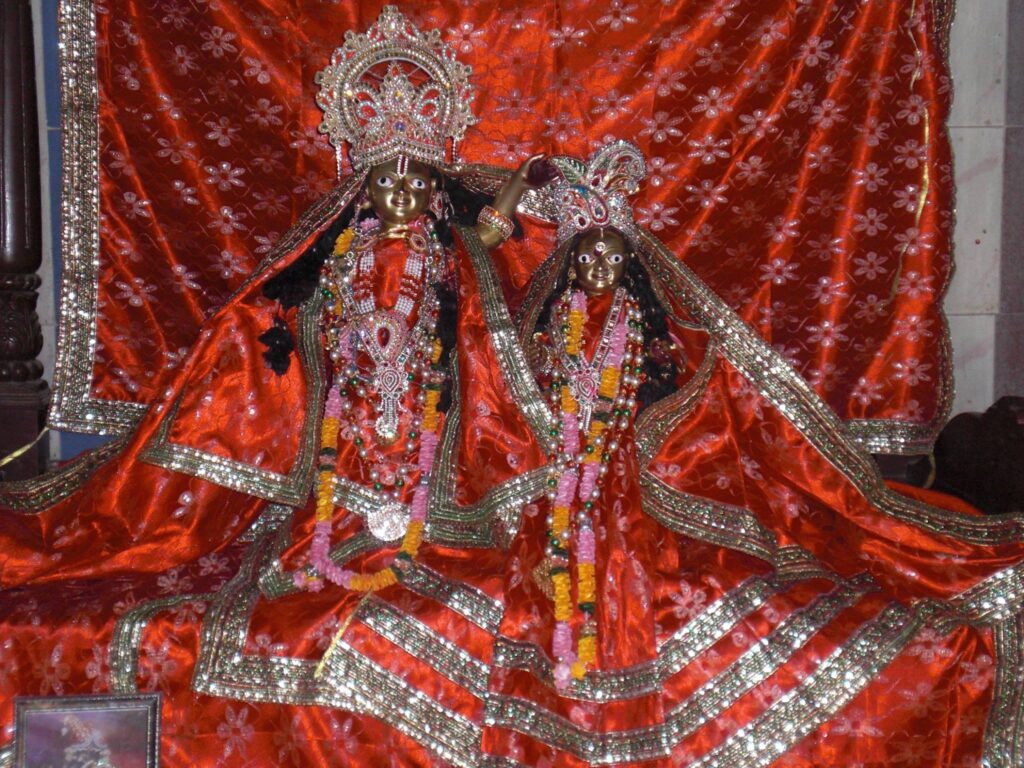 Phulera Dooj also marks the day when the Lordships get into the Holi mood with full vigour. While the spirit of Holi takes over Braj from Basant Panchami, the main festivities commence today, especially in Vrindavan's Radhavallabh Temple. Every year on this day, Radhavallabh is dressed in a white 'poshak'. A white 'phenta' (cummerbund/girdle) with a pouch of 'gulal' (coloured powder) is tied around his waist to indicate that he all set for 'the big event' – the five-day Holi from Rangbharani Ekadashi to Phalgun Purnima.
Thereafter, the 'phenta' and 'gulcha gulaal' (dab of colour on the cheeks and chin) become a regular feature of His daily 'shringaar'. Interestingly, during the Lathmaar Holi played in Barsana and Nandagaon, men tie a similar girdle with a 'gulal' pouch attached to it around their waists. The 'phenta' and huge turbans form a dress code of sorts for their Holi play.