Vrindavan – Mathura to connect through rail network again
The dream to connect the Mathura Junction and Vrindavan Railway Station through broad gauge track may become a reality soon. The Railway Board is set to approve the Detailed Project Report after the Mathura Junction was declared as a 'Model' Junction. The DPR has already been prepared to convert the meter gauge to broad gauge. The project will be executed as soon as the DPR is approved and the fund is released for it. Once the track is converted to broad gauge, the temple town of Vrindavan will be connected with the major cities of India through the railway network.
The Railway officials had decided to convert the 11 kilometer long meter gauge to broad gauge in 2017, without making any financial provisions. The Local Member of Parliament Smt. Hema Malini and the State Government of Uttar Pradesh have been pursuing the proposal with the Ministry of Railways. The plan couldn't be realized in the absence of the DPR, which is now ready to be sent to the Railway Board for its approval.
The twin cities of Mathura – Vrindavan are connected through road from different directions, but no Rail connectivity exists between the two cities. There is a meter gauge track between Mathura and Vrindavan, which has not been in use for a long time.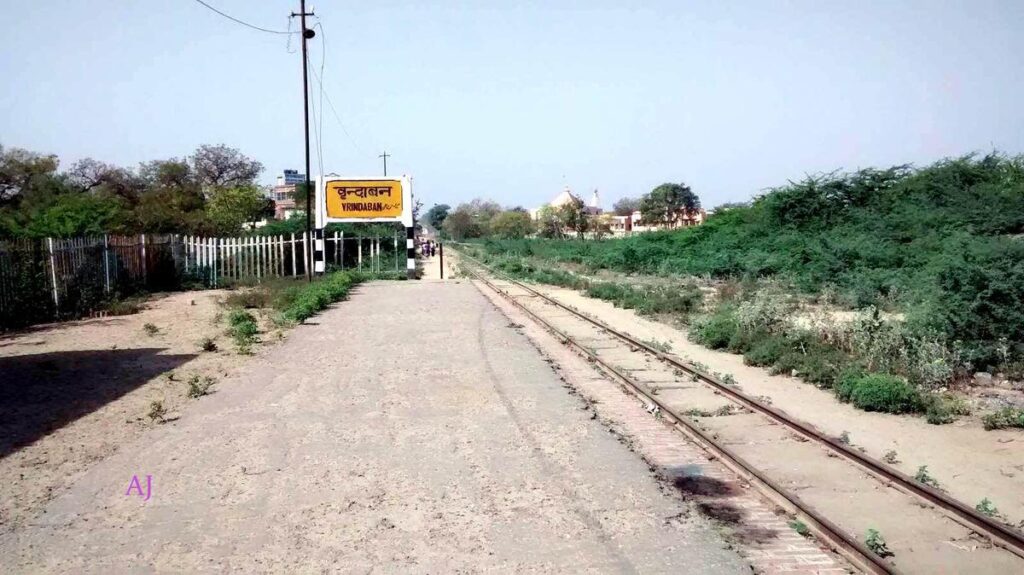 The train ran on meter gauge was popularly known as small train. A train named Radharani express used to run between Mathura – Vrindavan till the end of 20th century, which facilitated the pilgrims coming to Mathura from far distant places through the railways. Mostly the poor pilgrims, sadhus and widows were benefitted by the Radharani express, as it ran in corresponding to several major trains connecting with the different cities of the country.
The railway went into loss on operating the Radharani Express train, and finally shelved its operation in the end of the 20th century. It began the services of a rail bus in its place, which couldn't become popular among the brajwasis and pilgrims. The rail bus had faced several break downs, and every time it broke it took several months to get repaired.
The Railway line between Mathura and Vrindavan was first laid in the eighteenth century by Sawai Madho Sigh, the King of Jaipur to transport the stones for building the architectural marvel of Shri Radha Madhav Mandir, popularly known as Jaipur Mandir.